Email use worldwide will top 3 billion users by 2020. (The Radicati Group, 2016)
Yes, you read that right! There will be about 3 billion email users in the next two years! For a small business' marketer, emails are like the hidden goldmines with a vast amount of hidden treasure in the form of lead generation, customer relationship building, and finally leading to ROI.
Small businesses like yours do not have the gigantic budgets for marketing so what's the next best thing to do for attracting the attention of your buyer and engaging with them for improved buyer engagement? Email automation is the answer!
Email Automation has quickly become an integral part of all small businesses for building customer relationships and driving revenues, thanks to the emergence of an internet-savvy audience.
So, what really is email automation? It's a simple business automation process where you send out personalized yet automated emails to your prospects, existing customers as per a pre-decided schedule. If done right, it can aid marketers to generate qualified leads & high conversions and nurture buyer relationships while saving their precious time and efforts of manually crafting and sending the emails.
Over a quarter (26%) of the companies surveyed found email the most successful channel for their sales representatives to connect with a prospect.
Let's take a look at the 11 reasons why you need email automation for small businesses:
1. Lead Nurturing- With email automation, you can send out a series of automated yet personalized emails to your target audience. The more relevant you are to your target audience, the more they will be able to relate to you and your product/services. This will eventually convert them into paying customers and build a long lasting relationship. Choose from a wide range of email templates to quickly send targeted emails to your prospects.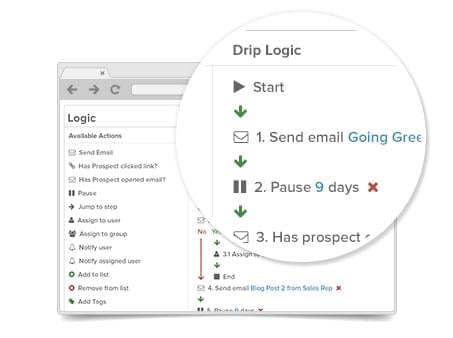 2. Send Personalized Yet Automated Emails- With a good email automation tool, you can send out personalized yet automated email campaigns from the dedicated account manager to the prospects. It will save the time and efforts of your team, yet achieve the purpose of informing and connect with your prospects. You can pre-determine a schedule of sending the emails and add your prospects to the email sequences i.e if A doesn't respond by "x" days, a follow-up email to be sent or if A doesn't open the email within "y" days, a reminder to be sent.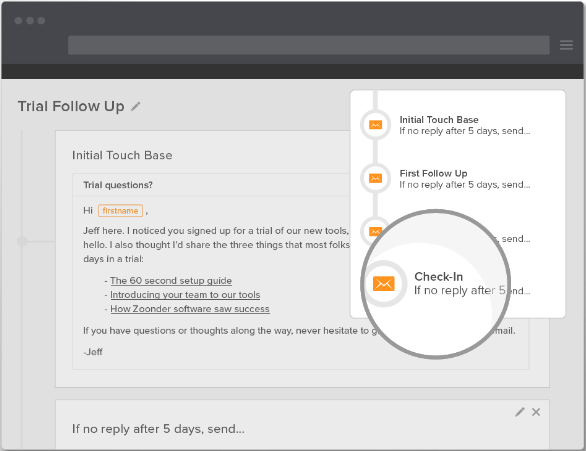 3. Improved Buyer engagement- Let's admit it- social media posts hardly make a connect and evoke a response for purchase as we can't control the reach frequency. The messaging is often lost due to the clutter and widespread reach. With emails, you can be sure that your message is being directly conveyed to your target customer and ensures that the message isn't getting lost in the noise.

4. Improve Brand Awareness- We all read emails, regardless of what device we use. Sending personalized emails improves open rates and clicks significantly. This increases customer touch-points. As a marketer, you know that the more the customer touch points, the better recognized your business is. It enhances your image as a business by making you stand out from your competitors.
5. Improved customer segmentation- Studies indicate that when you send targeted emails to a segmented list of customers, it increases the chances of lead generation. You can easily target your customers based on demographics, age, gender, location etc. depending on the type of your business and/or offering. This ensures you send relevant emails to your buyer personas, thus, improving chances of lead conversions.
6. Improved sales funnel efficiency- By adopting email automation; you're saving your team member's precious time from routine manual tasks of sending emails to individual prospects. They can utilize that time and direct their efforts for more productive tasks and hence, shortens sales cycle to improve overall sales efficiency
7. Be on top of your prospect's minds- By sending out personalized and automated email campaigns to a new user or an existing customer, you ensure to remain in their thoughts.This improves your relationship, and keeps your business at the forefront of their mind for a longer time. When you send effective emails, you can associate your brand with the positive feelings the customer got when visited your website and downloaded your ebook. Additionally, set up email automation campaigns to keep in touch with your new leads on a regular basis.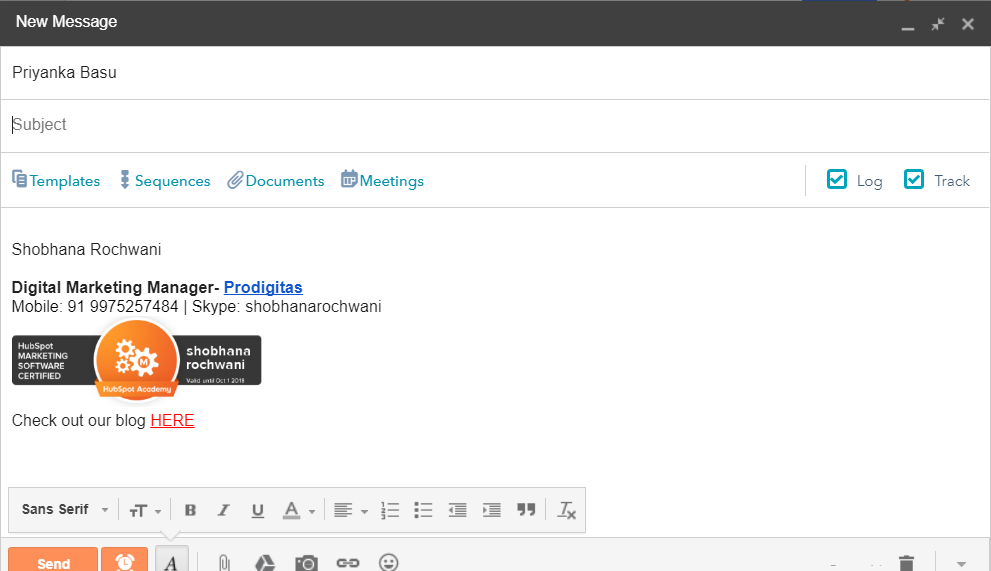 8. Cost efficiency- Compared to the costs of cold calling, sending manual emails, and high-end advertising, email automation outweighs them all when it comes to relationship building. It not only saves expenses, but also saves the efforts and time of your team which can be utilized for more productive tasks.
9. Mobile-friendliness- Most customers use mobile as a preferred mode of reading emails. Emails sent via email automation campaigns are optimized to be read across all mobile devices. This is essential as checking instant emails is the trend and sending an impactful email will result in higher conversions and ROI.
10. Generate traffic for your landing pages- Email automation has proven to increase traffic to your landing pages. It guides the customer to the relevant landing page , thus, improving clicks and generating qualified leads. Ensure to create emails that build trust with the audience, thus, directing them to the relevant landing pages.
11. Effective Monitoring- You can track and analyze the performance of your drip email campaigns in real time. As soon as your prospect opens an email or downloads attachment, you will receive instant notifications. You can then take necessary action to engage them deeper into the buying funnel. Based on analysis and reports of the email campaigns, you can tweak your strategy for achieving desired results.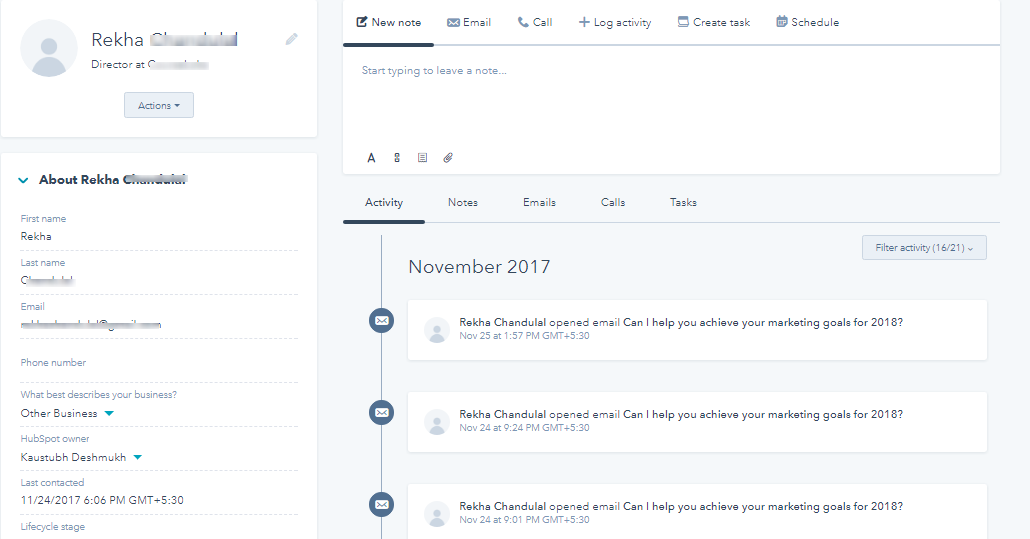 Ascend2 has published their 2017 State of Email Marketing, and their report indicates that email marketing is continuing to dominate digital marketing.
79% of marketing influencers say that email marketing performance is increasing…
With 44% describing the increase as significant.
90% of marketing influencers consider their email marketing strategy successful to some extent at achieving important objectives…
And four out of ten (40%) describing their success as best-in-class.
The report also includes insights on effective techniques for increasing the effectiveness of email marketing, with half of marketing influencers recommending message personalization as most effective.
Still wondering if email automation leads you to the holy grail of high conversions & ROI? Talk to an email automation expert at Prodigitas. We are marketing technologists at the core and it is our mission to equip modern SMB and SME marketers with the right technology, strategy, and services to enable business growth.