We all are the modern buyers, we buy on our own terms, and we know that as modern buyers, we have all the power!
With changing scenarios, modern buyers have learned how to find their own information and are very efficient at ignoring interruptions. And still, most companies are trying to sell with a legacy sales process rather then moving on to the modern sales process.

So let's first see what a legacy sales process actually is. Here's the comparison between legacy and inbound salespeople for a better understanding. If you're still caught up in the legacy sales process and need a change, below are the most effective trends, tools and techniques for the modern sales process.
What is a Legacy Sales Process?
The legacy sales process is centered around the way salespeople sell, while it should actually be centered around the buyers. They qualify leads (mostly based on demographics), identify their needs, give demo/presentation, and focus on closing leads as fast as possible. Legacy Salespeople connect with brute force and deliver a generic demo with generic examples and case studies.
When this didn't seem to work they tried to use various tools to fasten their process and increase the throughput. But sending more of the same emails and calls doesn't really help one improve the results.
"50% of sales time is wasted on unproductive prospecting"
(source: The B2B Lead)
So then what is the real solution? Yes, salespeople need to transform their process altogether. They need to put the buyer's needs before their own. There's a simple logic to it – Sell to others like the way you'll want someone to sell to you. Sounds cool? Wondering how to actually make it work?
Inbound Sales is the Answer!
The inbound sales process is a modern sales process, centered on the buyer's actions instead of the salesperson's process. The salesperson starts with interests of the buyers and connects with them using context. Sales and marketing work hand in hand, creating a seamless experience for the buyers.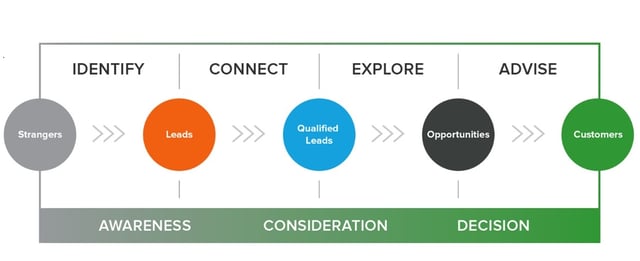 This can be achieved using a HubSpot sales tool called HubSpot Sales Pro Suite. This will allow you to quickly identify the right prospects. The tool provides the information about the number of visitors to your site and the page views.
Finding Prospects: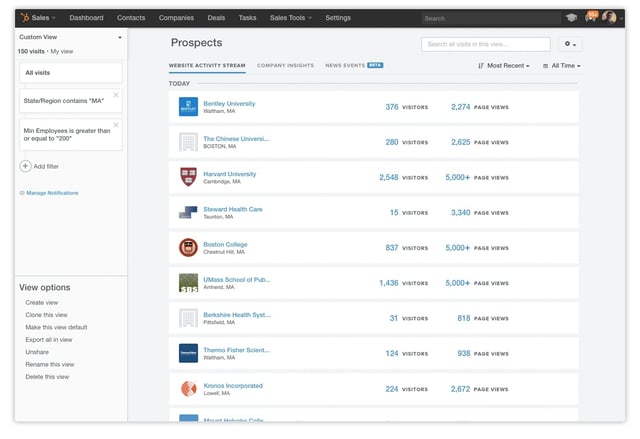 Once you know that someone is interested in your product/service, you can go ahead and find hints about their needs.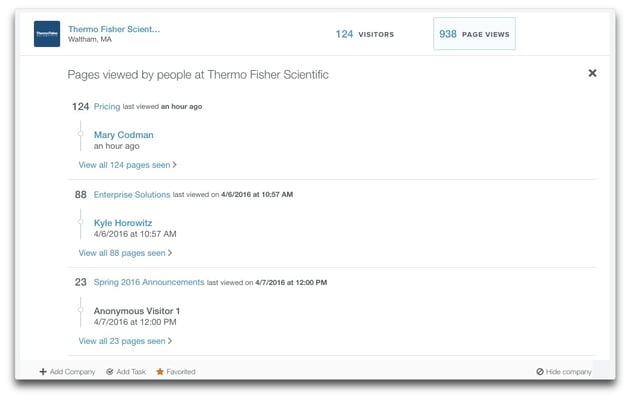 Then you can reach out to the interested visitors, educate them about your products/services and let them buy on their own terms.
Connecting With Prospects: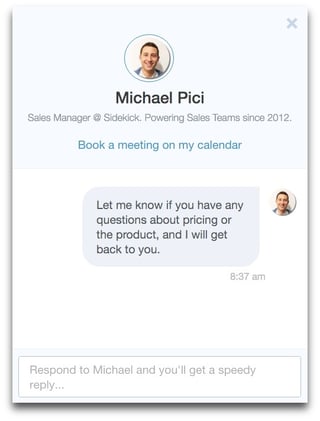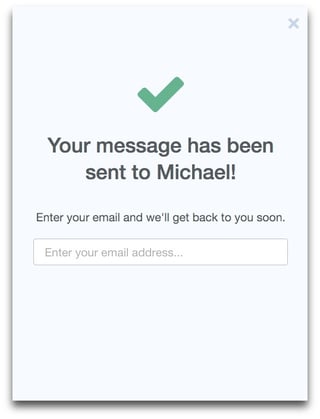 HubSpot Sales Messages is a part of this tool which lets you get in touch with interested prospects. Messaging gives the prospects a new, friendlier way to interact with your sales reps directly, rather than filling out a form. This tool also gives your prospects the power to choose when to connect.
Personalization: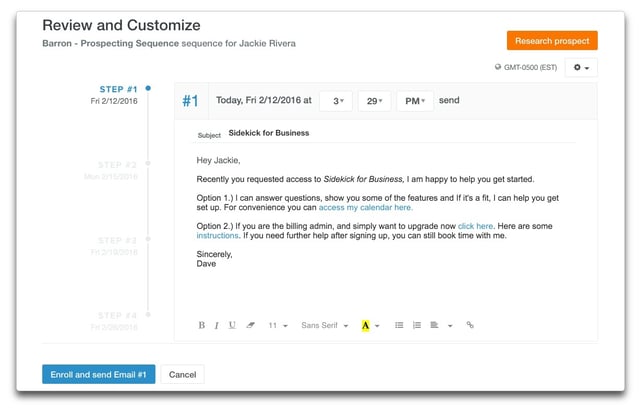 You can now easily tailor messages for each of your prospects based on what they're interested in. This way you can create and share content tailored to each of your buyer's needs as well.
This tool also allows your sales team to personalize their interactions with the buyers based on their interests.
Real-time Information:
With the 'activity stream' feature, you can get all of the latest information about your prospects in real-time, so you can call them to follow up right away.
Well, if you are an inbound marketer, it's high time you harness the trends, tools and techniques of the modern sales process-inbound sales! Soon enough, you'll have your marketing and sales teams working together to help your customers achieve their goals, and eventually your business' goals!