HubSpot is the leader in inbound marketing. They created the inbound vision and the world's leading inbound marketing software. Well, if you're considering to hire a HubSpot Agency Partner, you would be already aware of how powerful a tool HubSpot is and how it can drive your business through inbound marketing.
So let's jump right in and take a look at the benefits of working with a HubSpot Agency Partner for your inbound marketing.
They'll Help You Define Your Strategy First
Having a well-defined strategy has the prime importance in inbound marketing. This is the first benefit of having a HubSpot certified agency partner work with you for your inbound marketing. They are experienced to develop a comprehensive inbound marketing strategy that is customized for your business needs.
Their Software Expertise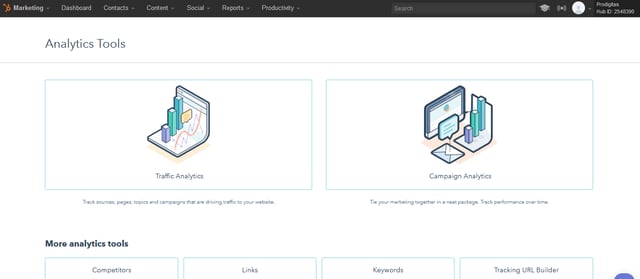 When you work with a HubSpot Partner Agency, you're working with a team of inbound marketing experts. An agency needs to use the HubSpot software for their own business first and pass the test and practicum in order to become HubSpot certified agency partners. They can also train you to use the software and solve all your queries related to it.
With Inbound Comes Innovation!
Inbound marketing is the most innovative form of marketing so the agencies that help you implement inbound marketing for your business are also innovative. They help you to stay on top the trend. HubSpot keeps on making changes in the tools and evolving the concepts of inbound marketing. A good HubSpot Agency Partner will help you keep up with it.
You'll Be Working With a Goal-oriented Team
From creating strategy to running the first campaign, there are a lot of tactics involved. A Hubspot partner agency will give you access to a well-focused and goal-oriented team of experts. They work together to ensure that all tasks are planned and performed for the achievement of your business goal.
They'll Handle Your Analysis and Reports
Inbound marketing involves different modules like SEO, Content creation, Social Media and so on. Implementing and tracking all this can be difficult. Moreover, you need to make changes to know what does and does not work for you. Hubspot reporting portal provides you with reports but a Hubspot agency partner will help you understand the reports and tell you what steps need to be taken in order to maximize your inbound marketing efforts.
These are just a few benefits. There are a lot more of them, learn how a HubSpot agency partner can help you achieve your business goals. This is why you should be partnering with a HubSpot Certified Agency Partner. And who can tell you the benefits better than us? Because we are a HubSpot customer ourselves! Getting started with HubSpot can be really time-consuming and we're here to help you exactly with that.
So wait no more and join hands with Prodigitas NOW! We are the first HubSpot Certified Agency Partner in the Mumbai and Pune region, in India.
Schedule a call for a free HubSpot demo right away!