Consider these stats (Source Adobe):
77% of CMOs at top-performing companies indicate their most compelling reason for implementing marketing automation is to grow revenue.
On average, 49% of companies are currently using marketing automation, with more than half of B2B companies (55%) adopting the technology.
Marketing automation drives a 14.5% increase in sales productivity and a 12.2% reduction in marketing overhead.
Marketing Automation is the next big thing in the marketing world! And, why not? It not only tracks and monitors marketing campaigns but also offers workflow automation and align sales & marketing teams. This ensures increase in productivity and efficiency thereby driving revenues. Learn how you can drive more ROI with the right marketing automation tool.

HubSpot is a leading marketing automation software provider. The HubSpot platform offers scores of benefits which makes it the marketer's favorite pick out of the numerous options available.
We chose the top 10 features of the HubSpot Marketing Automation Software to know why marketing automation is our favourite:
1. Know Who is Visiting Your Website and is Currently on Which Page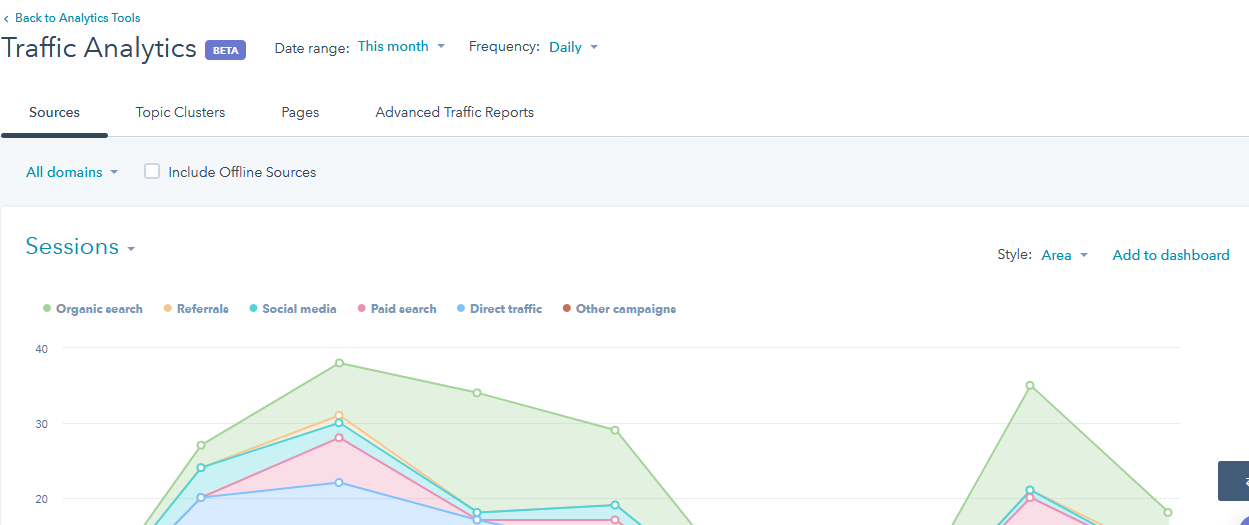 Once you have your prospect's email id in the HubSpot database, you can know which all web pages your prospect is viewing. This enables your sales and marketing teams to have better understanding of the prospect's interests and accordingly tailor their efforts for quick conversion.
2. Monitor When Your Prospects Last Visited Your Website
Hubspot inbound marketing has a unique feature of monitoring your prospect's interaction, which enables you to track when they last visited your website. You can also monitor how much time are they spending on each page.
3. Know the Source of Your Website Visits and Clicks
HubSpot offers you detailed data of the source of your traffic and website visits. You can receive daily updates and analysis of the sources of the traffic. This ensures you get a feedback on the success and failure of your marketing programs.
4. Tracking and Analyzing Social Media Activities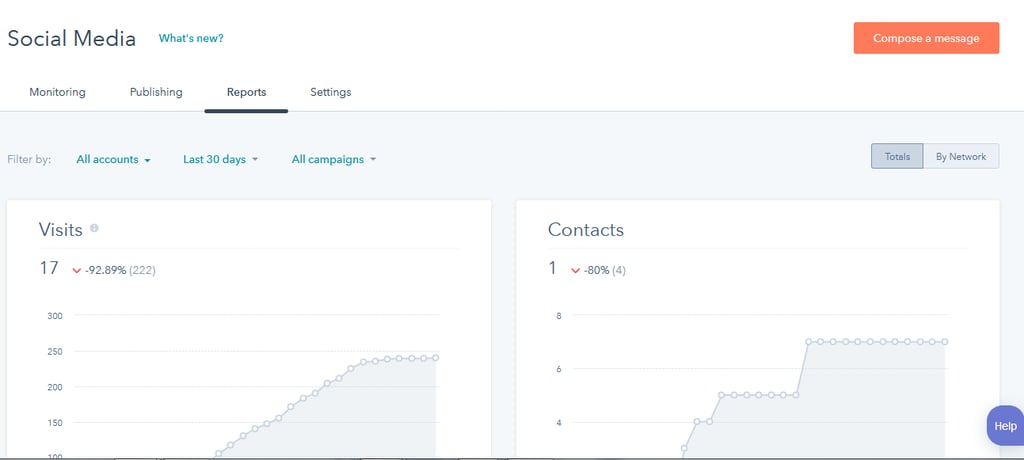 HubSpot enables you to view the social media source which is driving traffic to your landing pages. Even if you close a sale order after few months, it will be able to trace the original source of the lead. This will help you setup your marketing automation workflows and design your social media campaigns for improved traffic.
5. Send Automated Personalized Emails
HubSpot email marketing helps you send automated yet personalized emails to your contacts. You can create filters for your leads based on last page viewed or last date viewed etc to send the emails. You can nurture your leads through drip marketing- sending relevant emails and offers to your prospect depending on the source of the lead.
6. Automated Notifications When Your Prospect Visits the Pricing Page
Whenever a prospect visits your pricing page, your sales team will automatically receive a notification for the same. The salesperson can immediately connect with the prospect for a discussion or schedule a meeting as necessary to discuss the deal further.
7. Personalize Your Web Pages Based on Prospects
HubSpot allows you to personalize your web pages based on your prospect. You can choose to do full customization or even minor tweaks like product or service displayed or language. Offering personalized content on web pages improved prospect engagement and increases chances of conversion.
8. In-built SEO Analysis of Your Blogs
HubSpot digital marketing tool offers inbuilt SEO analysis for the blogs that you write. This means that while you are writing the blog, you will also get suggestions to improve it keeping search engines in mind. You can check for keyword optimization, if the images have alt-text, url names updated etc. This enhances the quality of blog and increases readership and views.
9. Automated Landing Pages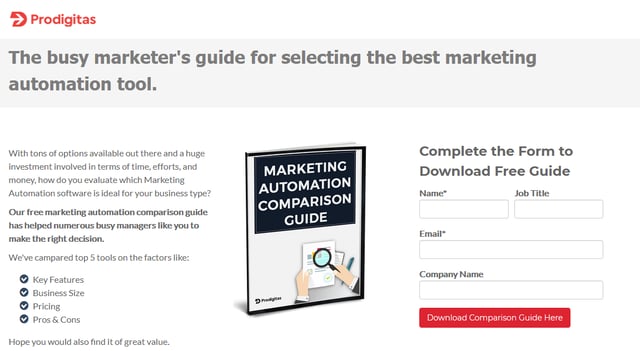 HubSpot content marketing allows you to create stunning landing pages complete with attractive CTA's, forms and offers. You can then send automated emails regarding any webinars that you are organizing or even new ebooks. You can track the performance in the campaign analytics section.
10. Automated Email Follow-up
Just finished a successful conference and want to send emails to all attendees? HubSpot will allow you to send personalized emails and then automated email follow ups. You can filter the attendees based on various metrics and send personalized emails to each of them, hence enabling the email workflow automation for you.
Now, that you know about the top 10 features of HubSpot marketing automation, are you ready for the marketing automation leap? Connect with our Marketing Automation Expert for a quick discussion on HubSpot Marketing Automation Software and why marketing automation is essential for your business growth.

Interested in a free HubSpot Demo? Book a slot!