Are you a busy sales manager trying and working hard to stay on top of your workload, but somehow you're feeling that the things are starting to slow down?
You've got a good deal of tasks that are yet to be taken care of and amidst all that you can see some great deals slipping out of your hands.
Are you searching for ways to get your leads pipeline in order? Yes, having a clean pipeline is totally possible. You just need to take some time to implement sales automation for your business. With this, you can automate the routine sales tasks, increase the outreach, close more deals, and follow-up efficiently. When you have a sales automation tool that prioritizes everything for you, all you have left to be done is to open your tool and start checking off tasks.
Sounds interesting? So let's have a look at the 7 major steps to sales automation bliss, but before that, you need to be very clear about what exactly you are trying to achieve through the sales process automation:
Identifying the Goals
Stay focused on the best opportunities & hence, on top of your workload

Prevent things from getting out of your hands

Minimize time spent on routine tasks & manual record keeping
Defining the goals first will make it easy for you to measure and improve your work efficiency later.
Steps towards Sales Automation Bliss
1. Identify the Most Beneficial Leads
It's really important to first identify the most beneficial leads in order to identify the best opportunities for your business. And if your business is of the type that gets more leads, then I urge you to implement a lead scoring program ASAP as it's absolutely necessary for you.
It helps you analyze your leads in terms of behavior, engagement and many more factors. You can decide which of your products suit their needs and rank them accordingly. Only them shall you come to know whether they're likely to convert or even become your high-value customer.
You can adjust your leads' scores later based on who opened campaigns, clicked links in campaigns, visited your website, viewed any specific pages of your website, submitted forms, reached a goal, and many more.
2. Create the Deal Record
A deal record is a place where you can bring together and integrate all the information that you have regarding a particular deal. Creating and maintaining deal records with the help of a sales automation tool will help you stay organized and focused as you move the deal through the stages of your pipeline.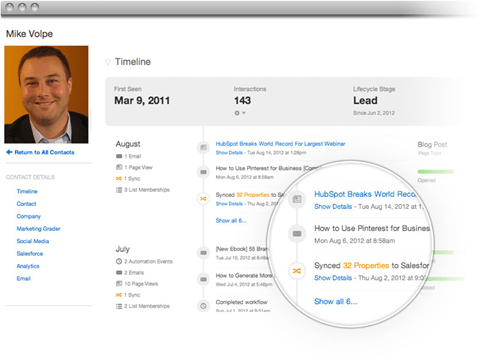 If you have your lead scoring program in place, then it'll be really easy for you to create deal records for your best leads. How? Well, as your contacts reach a defined threshold score, a deal record can be automatically created along a task that'll be assigned to a sales person!
3. Adapt the Outreach and Follow-up Approach
Now, you know that outreach can be quite tricky. You need to carefully balance the outreach process with a proper amount of automation and human touch considering that most people prefer personal communication. Automated conversations are not taken positively and also come into your way while you're trying to build trust with your prospects.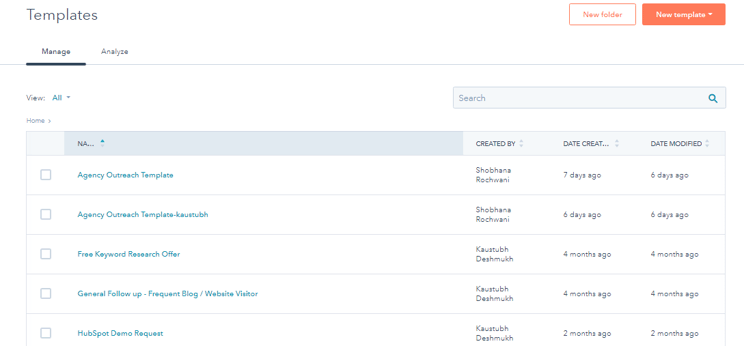 You can first reach out personally and if the lead doesn't seem to respond move it to an automated email follow-up. As soon as it starts responding, you can assign it to a salesperson for one-to-one communication. This way you can adapt an efficient outreach and follow-up approach.
4. Create Tasks and Set Reminders
Now, this is something most sales reps neglect in their busy schedule, but creating tasks & setting reminders is really important to stay on the top of your workload. With this, you'll be able to respond to your leads and their requests efficiently and also perform your activities that help you move the deal forward on time.
The activities that you need to set task reminders for are:
When you receive a reply to an email you've sent to your lead

When you complete tasks that need further actions to take things forward

When a contact reaches the target behavior
Also, make sure you look for weak spots in your sales automation that need to be addressed. Find the spots where leads don't tend to move forward and trigger automated tasks in such scenarios so that more leads don't end up there.
5. Track the Pipeline Movements
Sales process automation helps you track the pipeline movements, also help you move deals deeper into your sales funnel. Each stage of your pipeline is a place where your leads stay until they take the next step forward. There are associated events that take place when the step is taken by your lead.
These events can be automated and updated as the leads move to the next step, so that your deal records stay in sync with it and everything in your pipeline stays where it is supposed to be.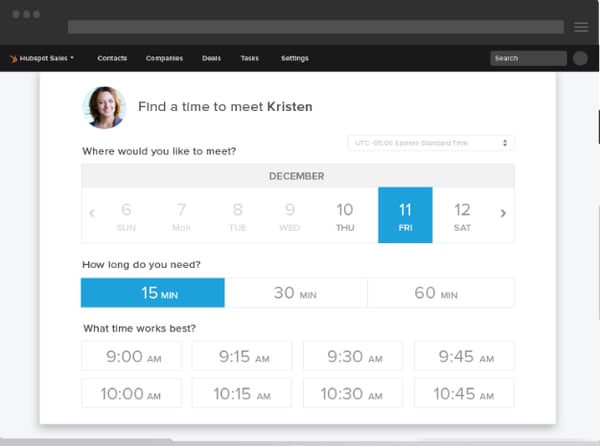 For example, a meetings tool can help you move deals when consultations and calls are scheduled, email sequences help you move deals when the lead responds to your emails, and so on. This way, your sales pipeline management takes place without demanding your time and attention!
6. Take the Right Steps at the Right Time
Sales process automation through a tool helps you triggers the next steps to be taken, so you perform right tasks at the very right time.
For example, when a deal is won, the customer onboarding process is automatically triggered. You can send notifications, automatically create and assign tasks to other team members and move deals to different pipelines.
Also, when the deal is marked lost, you can begin the drip-email sequence to stay on top of their mind and win-back your lead.
7. Optimize Your Pipelines
Pipelines are nothing but processes, and you need to keep optimizing them for improving your efficiency, conversion rates, and the user experience for your leads. When the leads enter into your pipeline and drop off at various stages, this helps you to know at which stage did it happen and why.
Now that you know the steps to achieving sales automation bliss, are you ready to get started already? I hope you use these steps to start automating your sales pipeline right away. Also read this to know what sales teams need to do in order to be successful in the modern age?
Need assistance with sales process automation? Connect with the sales experts at Prodigitas!
Prodigitas equips small and mid-size B2B marketers and business leaders with world-class & enterprise-grade marketing and sales automation technology, strategy, and services to generate demand and manage growth.