By now, you may have realized that inbound marketing is a hot favourite among marketers worldwide. Inbound marketing has definitely proven to be more effective compared to traditional outbound marketing when it comes to generating leads and engaging the audience.
Despite being in vogue, inbound marketing is associated with certain myths. Let's take a close look at the myths about inbound marketing and debunk them forever!
1. Inbound Marketing is a Marketing Fad
It's easy to consider certain emerging trends as fads and assume that they will soon fizzle out. But, pause for a while and give a little thought - What is the crux of inbound marketing? It is to make your brand visible to your audience, develop a relationship with them and finally persuade them to buy your product/service. Now, isn't that something that businesses have desired since forever? And, this is what future marketers also wish to do. Inbound marketing is not a marketing fad, rather it is consistently growing and developing according to the emergence of new technologies and cultural globalization.
Recent studies indicate about 78% CMOs believe inbound marketing is the future of marketing. (Source: Demand Metric)
Want to know more about the future of inbound marketing? Read This!
Inbound marketing is here to stay simply because it is an efficient yet "human" way of connecting and engaging with your target audience.
2. Inbound Marketing is the Other Name for Content Marketing
Marketing tactics have changed immensely over a period of time so it's easy for you to assume that inbound marketing is the same thing as content marketing. Content marketing is actually a crucial part of inbound marketing. It is focused on creating relevant content that resonates with your website traffic to attract visitors and then convert them into qualified leads, thus, generating revenues.Whereas, inbound marketing is inclusive of several lead generation techniques like SEO, Paid advertising, Web design and development,Content and Social media marketing. Read more about the difference between content marketing and inbound marketing here.
3. Inbound Marketing Can Be Handled By One Person
Your inbound marketing program is as good (or bad) as the team running it. Several businesses mistake inbound marketing to be a one person activity, where in fact, it is a combination of several skills - web designing and development, SEO, Content, PPC, Project management etc. It is practically impossible for a single person to handle all the inbound tasks efficiently. If you wish to implement inbound marketing, ensure that you have a great inbound marketing team (either in-house or outsourced to an inbound marketing agency).
Learn how you can create a great inbound marketing team here.
4. Free Content Diminishes Your Value
It's essential to understand that inbound marketing is a systematic approach of guiding your prospects through the buyer journey(from a visitor to a buyer). Its primary goal is to handhold the prospect through the buyer's journey with the help of relevant yet interesting content and engage them while being helpful at the same time.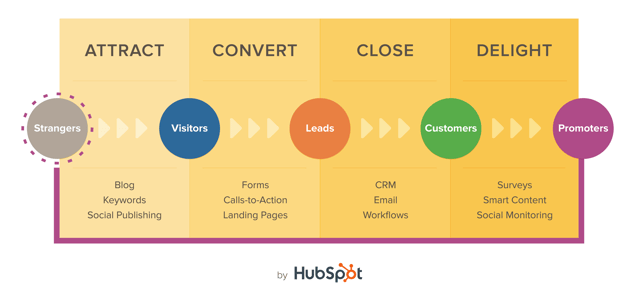 By offering free yet helpful content at each stage of buyer's journey (shown above), you can create a high value for yourself by :
a)Showcasing your expertise
b)Building Trust
c)Helping your prospects make informed purchase decisions
5. It is Difficult to Track the ROI for Inbound Marketing
Measuring and tracking ROI for inbound marketing is not difficult as everything is done online, hence, all the data( website traffic, number of views for a content, clicks on CTA, social media likes and shares) is easily available. Platforms like Hubspot provide helpful, easy to understand dashboards and reporting, to measure effectiveness of your campaigns and activities.It offers you a comprehensive analysis of your inbound marketing campaign- blog views, social media likes and shares, email open rate and email click through rate. You can not only measure the overall effectiveness of your inbound marketing campaign but also track and measure effectiveness of each inbound activity. Tracking all marketing activities at one place makes it easier for you to measure and analyse results, thus, enabling you to work towards the unified business goal and evaluate ROI better.
Full Disclosure: We are a Hubspot certified partner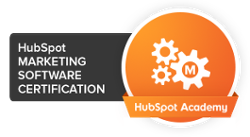 Check out below screenshots of blog and marketing campaign tracking, using HubSpot-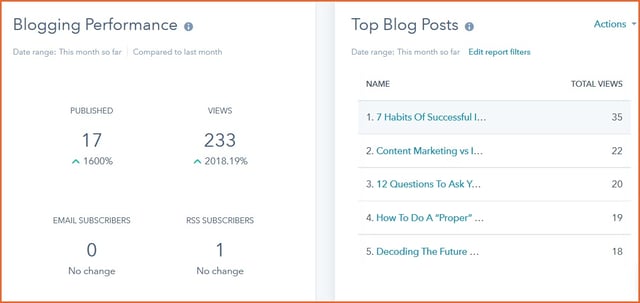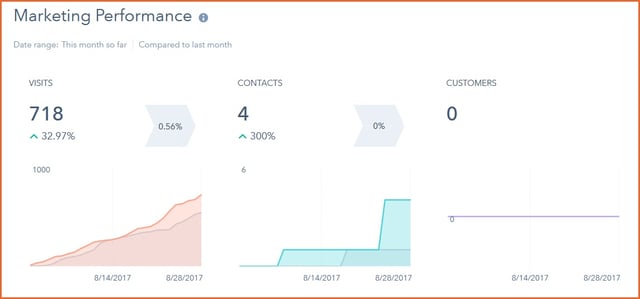 6. Inbound Marketing is Free
Yes it's true that with inbound marketing, you don't have to spend a large amount of money as on TV/radio ads or hoardings etc. anymore but that doesn't imply that Inbound marketing is free.
Consider this: Hiring a good inbound marketing agency (for a full inbound marketing campaign) in USA will cost you upwards of $7k - 8k per month. A good agency from countries like India will cost substantially less. Alternatively, if you create an in-house inbound marketing team, your salary bill will easily be in the range of $10k and upwards, if you go for an all out inbound marketing strategy. Add to that the platform cost. A platform like HubSpot starts at $200 per month.
Remember this: While inbound marketing may not be cheap, the medium and long term returns far outweigh the costs associated. So, if you are in business for the long haul, inbound marketing is one key component you should not overlook.
Inbound marketing on your mind? Talk to us!