HubSpot vs Marketo - Both are top marketing automation providers. HubSpot stands slightly above Marketo though. It is the best marketing automation tool for small business owners and the most used marketing automation software across all sorts of industries.
HubSpot and Marketo are both designed to help B2B and B2C companies build and execute their marketing strategies efficiently. Both the marketing automation platforms help you launch email campaigns with delivery optimization tools, event-based triggers, lead-nurturing, A/B testing, and track web traffic, social media engagement, etc.

The key difference between HubSpot and Marketo is that HubSpot focuses more on inbound marketing while Marketo has always been associated with lead nurturing through account-based marketing. Let's have a detailed comparison of HubSpot versus Marketo here:
1. Platform & Interface
Both the platforms are easy to use, but HubSpot is highly intuitive MA software. It provides you with step-by-step instructions while using the tool.
HubSpot is an all-in-one inbound marketing tool, it's a great contact management software, and one of the best content marketing tools. From building your website to driving leads and closing them, HubSpot does it all for you. It is not necessary for you to have web designers or developers or IT specialists in order to operate it.
Marketo, on the other hand, is a great lead management software that specializes in custom solutions for companies and requires you have someone with prior IT knowledge to design website, landing pages, forms, etc.
It is mostly for this reason that:
HubSpot is used on about 132,460 websites and Marketo is active on 61,827 websites! (source: SimilarTech)
2. Lead Nurturing
HubSpot is a great lead management and contact management software. It provides lead intelligence and multichannel lead nurturing for a full-funnel inbound strategy, email sequencing, personalised chats, real time behavioral reporting to understand how nurturing content impacts your pipeline, comprehensive reporting to merge on and offline activities, and analysis of both inbound and traditional marketing strategies.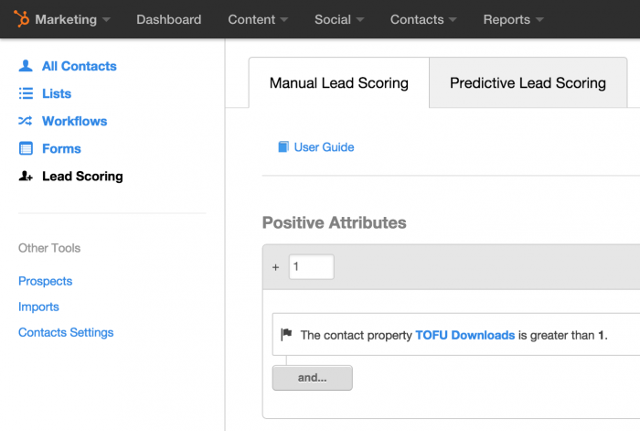 Marketo also has amazing lead nurturing features and their lead management solutions are highly effective. Marketo helps you drive more top-of-the-funnel activities, improve your lead quality, convert leads with landing pages and progressive forms, and help your sales team win through tracking & analytics across all of your channels.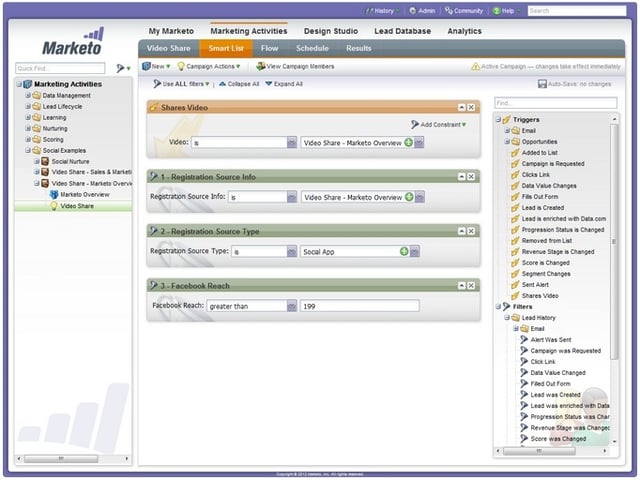 3. CRM Integration
Smart marketing requires the alignment of marketing automation and customer relationship management (CRM). HubSpot has its own built-in CRM, whereas Marketo does not provide a built-in CRM. Marketo uses Salesforce platform for their products so you can say that they provide the best Salesforce integration when compared to HubSpot.
Marekto also has CRM integration facilities with MS Dynamics, SAP, Netsuite, Oracle, and SugarCRM. HubSpot also allows you to integrate your MA to CRM systems such as Salesforce, Sugar, MS Dynamics, Zoho and many more.
4. Reporting & Analytics
To run successful marketing campaigns, you need insights and proper analytics of the data that is generated. Both HubSpot and Marketo provide great analytics and reporting tools to marketers to help them track their campaigns efficiently.
Marketo provides deeper insights as compared to HubSpot though. You can also have access to predictive analytics and modeling based on digital behavior patterns, content preferences, and other factors.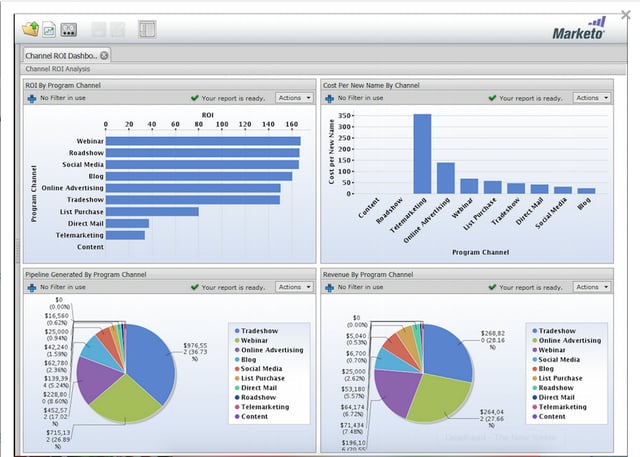 Hubspot has built-in reporting features and real-time tracking features like sources, page analytics, landing pages, contacts, attribution reporting etc. But for more detailed features like revenue, you'll need an enterprise package.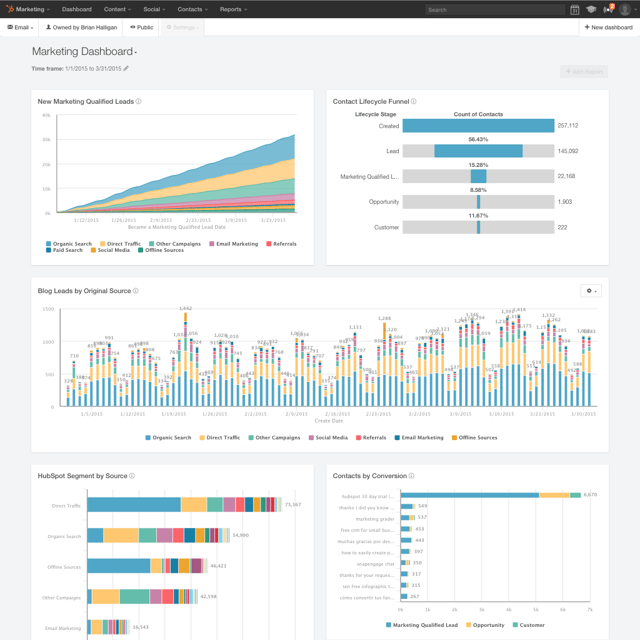 5. Pricing
HubSpot provides a free version for beginners and starts at $50 per month. Their basic package which covers most of the features is for $200 per month.
Marketo doesn't provide free version and starts at $895 per month. Clearly, bit too pricey than HubSpot.
I hope you found this HubSpot versus Marketo marketing automation comparison helpful. For more information and statistics, check HubSpot vs. Marketo - Google Trends.
If you're aware of your marketing strategy and business objectives, choosing the right marketing automation platform for your business shall not be that difficult. You can also find comparison between HubSpot and Pardot or learn about the other marketing automation tools here- 10 best marketing automation tools list.
Not sure of which marketing automation between HubSpot vs Marketo is ideal for your business? Connect With Our Marketing Automation Expert who'll help you take a well-informed decision by taking into consideration various factors like your business type, target audience, the budget allocated, CRM integration, reporting etc.