If you've read our earlier blogs, you would now know how to compare marketing automation providers and how to evaluate cost when selecting a marketing automation vendor. Marketing automation is now one of the most prevalent B2B marketing tools for smart marketers.
An all in one marketing automation platform automates all marketing activities - emails, social media posts, digital ads, follow-ups etc. It also aids your marketing teams by allowing segmentation of your prospects as per the campaign and generates detailed insights and reports.

HubSpot versus Pardot marketing automation comparison - Both are widely popular marketing automation providers with great features. They both offer the features like email, lead management, analytics and reporting. Let's take a closer look to find out the difference between HubSpot and Pardot.
Features:
Lead Nurturing - It is a very important aspect of marketing automation as it enables you to create customized content offers for your prospects based on their buying pattern and stage in buyer's journey. Both the platforms allow you to target and engage with prospects based on custom parameters- lead source, demographics, buyer's journey stage etc.
HubSpot is a great contact management and lead management software and the best content marketing tool. It's basic version allows limited lead nurturing but it's focused on list segmentation for superior lead nurturing. Utilize features like real time updates on your prospects, personalized yet automated follow ups, book meetings and live chats in the paid versions.With the advanced levels, you can have access to important features like:
Branching logic (nurture tracks)

Sales notifications

Automation templates

Event-based automation triggers

Progressive profiling

Custom lead scoring

Predictive and event-based lead scoring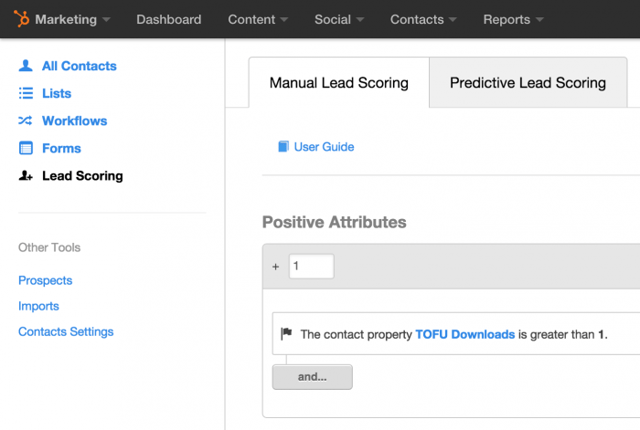 On the other hand, Pardot offers lead nurturing, lead scoring and prospect tracking features in all its versions. Of course, the high end versions will have advanced features like:
Advanced dynamic content

Multiple scoring categories (which lets you assign a lead a composite score reflecting different dimensions of qualification)

Up to 150 automation rules

Drip programs

Progressive profiling (included under dynamic content)

Sales notifications (require Salesforce Engage add-on)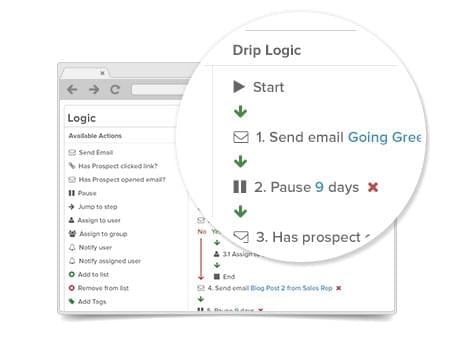 Analytics & Reporting - According to a recent study by Demandbase, the topmost challenge faced by marketers worldwide is-difficulty in measuring ROI. Both these marketing automation platforms offer detailed insights, allowing you to make ROI estimates and calculations. This helps you understand which marketing campaign is working better and take necessary action. Both platforms offer features like custom reporting which helps you to measure various metrics to determine the campaign's success or failure. Choose the metrics of your choice and generate custom built-in reports for measuring productivity and ROI.
HubSpot offers built-in reporting features that help you track and analyse your marketing campaigns in real time. It includes features like sources, page analytics, landing pages, contacts, attribution reporting etc. But features like revenue are available in advanced enterprise versions only.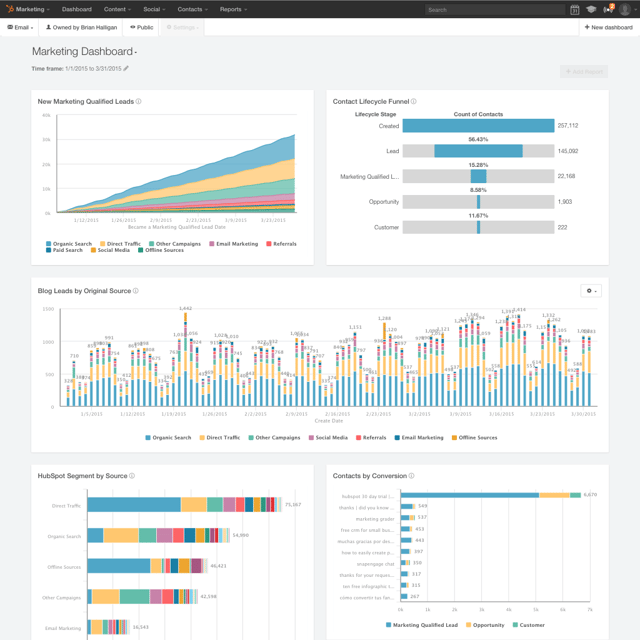 Pardot's built in reports include features like email analytics, customer lifecycle, lead pipeline stages, lead conversions, adwords campaigns etc. Information can be displayed on customizable marketing dashboards for quick views. For creating custom reports, Pardot's GoodData connector (if enabled) can be used by combining metrics and applying filters.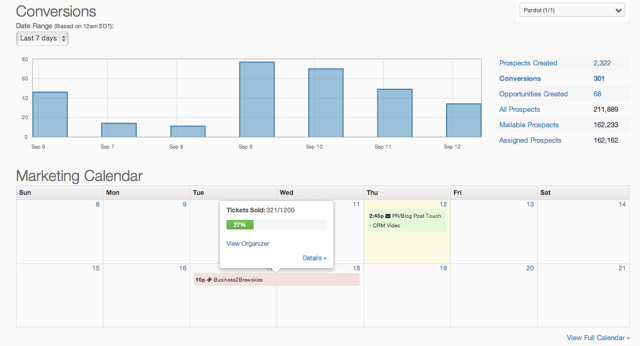 CRM Integration - It is important to ensure that your chosen marketing automation platform integrates with your CRM perfectly. This will enable better lead intelligence and offer improved lead tracking and conversions.
HubSpot has its own CRM but the basic free version doesn't offer all the required features. But, basic customer database management, pipeline management is included in it. HubSpot has integration with CRM's like InfusionSoft, Salesforce, Pipedrive, Zoho, Insightly and many more. The advanced version offers Salesforce Connector which helps you to sync your marketing and sales qualified leads and stores all the interactions-emails, clicks, form submissions etc in one place.Since,
Pardot is owned by Salesforce; all the Salesforce users have full access to all the features. Get real time updates on prospects and send emails directly. The closed-loop reporting feature helps to build the customer lifecycle and track the campaigns, tasks, active assignments, and any metric associated with a certain prospect.
Pricing - Both the platforms offer the basic versions for free.
HubSpot's best marketing automation tools for small businesses start at $200. Pardot, on the other hand offers advanced versions starting at $1000.
Final Verdict- Which Marketing Automation is Better?
Choosing the right Marketing Automation can be intimidating if you're unclear of your marketing strategy and business objectives. Take into consideration various factors like your business type, target audience, budget allocated, CRM integration, reporting etc. It will help your business reach the desired goals through focused and sustainable efforts.
Now that you know the difference between HubSpot and Pardot, learn about the difference between HubSpot and Infusionsoft here - HubSpot vs. Infusionsoft: Which Is The Best Marketing Automation Software?
Still not sure of which marketing automation between HubSpot vs Pardot is ideal for your business?
Talk To
Our Marketing Automation Expert
for a discussion on the best tool for your business!
We, at Prodigitas equip small and mid-size B2B marketers and business leaders with world-class & enterprise grade marketing automation technology, strategy and services to generate demand and manage growth.