Being a smart marketer, you must be already aware why marketing automation is the next big thing and how you can drive more ROI with the help of a right tool!
Hubspot versus Act-On - HubSpot and Act-On are different in a lot of ways. HubSpot is an all-in-one marketing platform that supports your small growing business. On the other hand, Act-On is ideal for all small to large sized businesses. HubSpot provides a complete package of the best marketing automation tools for small businesses and Act-On specializes in customized marketing automation packages.

Let's find the difference between HubSpot and Act-On marketing automation platforms based on some key factors:
1. Interface
Both HubSpot and Act-On marketing automation platforms are easy to use, but HubSpot is comparatively user-friendly and highly intuitive. It offers step-by-step instructions while using the tool.
HubSpot is an all-in-one inbound marketing automation provider with great content marketing tools. From building your website to driving leads and closing them, HubSpot does it all for you. HubSpot's plus factor is that you don't need web designers or developers or IT specialists in order to operate it.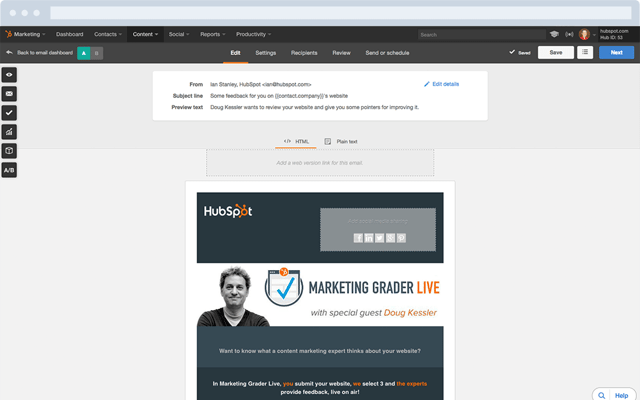 Act-On specializes in custom solutions for companies, which is great, but it requires you to have someone with prior IT knowledge to design website, landing pages, forms, etc.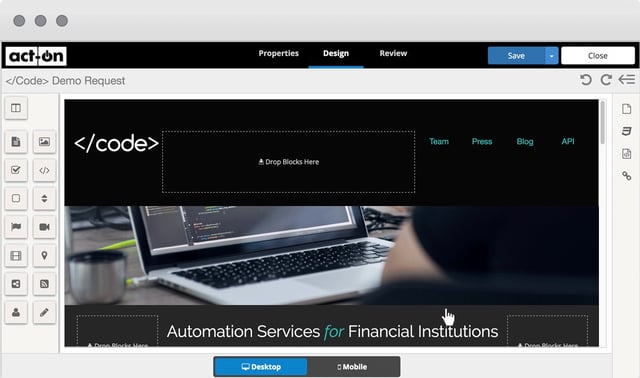 2. Lead Nurturing and Management
HubSpot is a great contact management sna lead management software that offers insights about the customers and prospects, all in one place. You can access each contact's information and see all the interactions you've had with them, and then use it to create targeted campaigns and close more deals.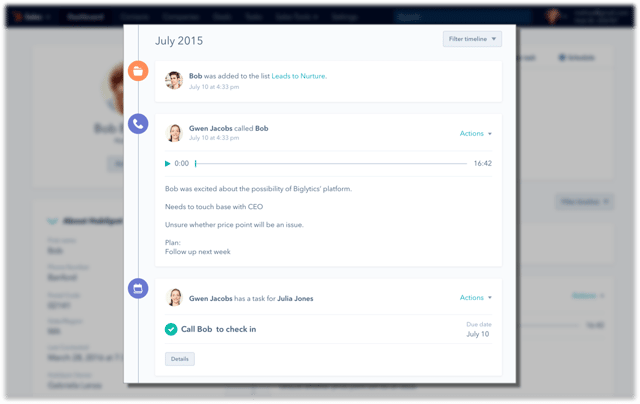 Act-On's list maintenance programs are phenomenal. They help you clean, score, sort, and distribute leads based on their quality and behavior. You can also set up email nurture campaigns that deliver timely content and offers to your leads.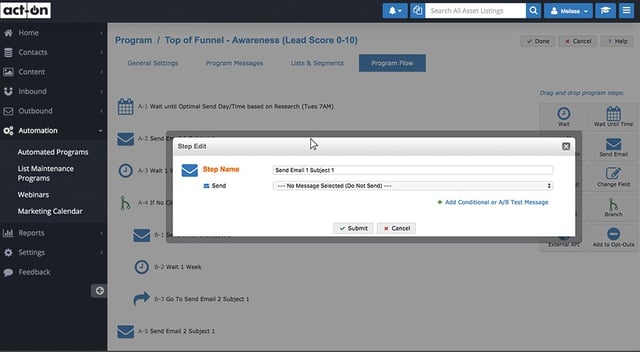 3. Integration With CRM and Other Marketing Technology
HubSpot has its own CRM and also offers excellent integration capabilities with InfusionSoft, Salesforce, Pipedrive, Zoho, Insightly and many more. It offers seamless integration with Analytics, Adwords and other tools as well. HubSpot also allows you to integrate all your social media channels, automate publishing & monitoring.
Act-On allows easy integration with many different CRM systems, but its integration capabilities with Salesforce CRM are exceptionally good. Act-On allows you to publish on social platforms, but the monitoring feature is not available as yet.
4. Analytics & Reporting
HubSpot provides great analytics and reporting tools for you to run your marketing campaigns successfully. It provides visitor, lead, and customer engagement reports throughout the platform for every tool and channel, all in a single place.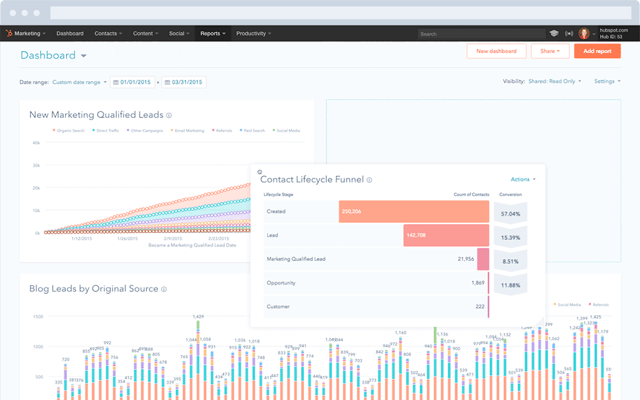 Act-On also provides all the necessary analytics and reporting tools, shows the number of visitors and leads in a given time, but doesn't compare which marketing channels they came from. Act-On earns kudos in terms of its quality of support though!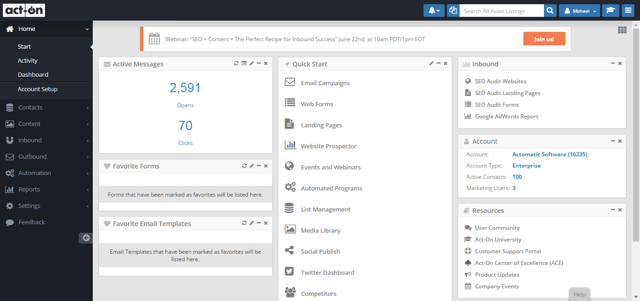 5. Pricing
Both Act-On and HubSpot offer a free trial version. HubSpot paid packages start from $50. It has Basic, Professional and Enterprise packages starting at $200, $800, and $2400 respectively.
Act-On has two paid packages – Professional and Enterprise, starting at $900 and $2000 respectively.
I hope you found this HubSpot vs Act-On marketing automation comparison helpful. If you have a well defined marketing strategy and clear business objectives, choosing the ideal marketing automation platform will be easier. You can learn about the other marketing automation tools here - 10 best marketing automation tools.
Need assistance in selecting the ideal marketing automation tool for your business? Connect with our Marketing Automation Expert who'll help you take a well-informed decision by contemplating various factors like your business type, target audience, the budget allocated, CRM integration, reporting etc.
We, at Prodigitas equip small and mid-size B2B marketers and business leaders with world-class & enterprise-grade marketing automation technology, strategy and services to generate demand and manage growth.