If you are a sales manager looking for a sales automation tool, I know exactly how overwhelming the entire process might seem to you. With tons of options available to choose from, you can't just pinpoint one randomly and start using it. It's a big investment for your business in terms of resources like time, money and sometimes also hiring/training professionals to use the tool.
Now, you're finding a sales automation tool for a reason, right? There are certain needs of your business that you need to fulfill. So the best way to find the right tool is to study your buyers' journey, identify your business' needs and contemplate as to which tool will help you move prospects through their journey fast and efficiently.
Here's the difference between HubSpot Sales and Sales Force Automation to help you make a better decision for your business. For further assistance, you can also read – Difference between HubSpot Sales and Pipedrive.
HubSpot Sales vs. Sales Force Automation: Comparing the Two Sales Automation Platforms
How's the Interface?

HubSpot Sales is all-in-one sales automation software preferably for small and medium sized businesses. It has a highly intuitive platform that suits all sorts of businesses. It enables you to track and close the deals, manage the agents' performance and enhance the customer support and experience.
Sales Force Automation, on the other hand, provides highly specialized services that enable you to streamline your sales processes and close more deals faster. Sales Force Automation has a user-friendly interface and can be used by small, medium and large sized businesses.
Is Their Pipeline Management Really Effective?

HubSpot sales automation tool helps you manage all your sales activities in one place. Its pipeline management features are amazing, enabling you to effectively track deals that are won, lost, and those that are in progress. It also helps you find the shortfalls in your pipeline and to know which of your reps are performing best and why. You can also have your sales automation synced with HubSpot CRM, which is free forever!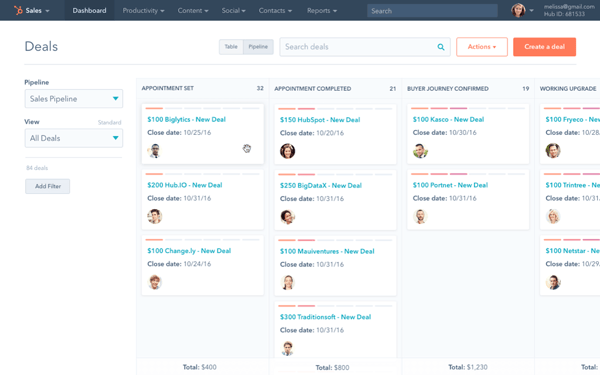 Sales Force Automation provides great pipeline management features and insights through their opportunity management dashboard. This tool highlights critical details and helps you track all associated activities as and when they occur and notify you with when some action is needed. Sales Force Automation software gives you a detailed view of your most important deals, their deal value and your competition, enabling you to take the right steps at the right time.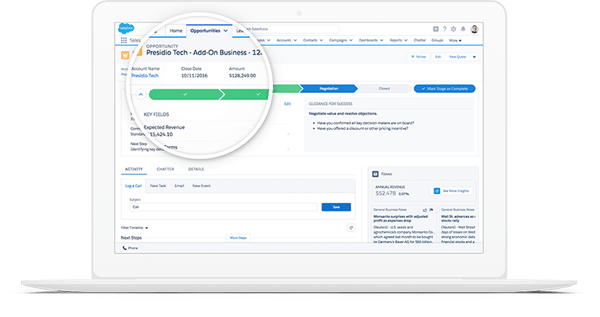 To What Level Can You Have Email Automation?

Email automation proves to be an integral part of the sales process of any business. It helps you send the right message to the right leads, at the right time!
HubSpot sales automation has an inbuilt email tool that offers great email tracking and email scheduling features. It also allows you to sync with popular email platforms and has a wide range of customizable email templates to choose from. You get notified as soon as your leads open an email, click a link, or download an attachment, so you can easily prioritize your outreach and follow-up efficiently.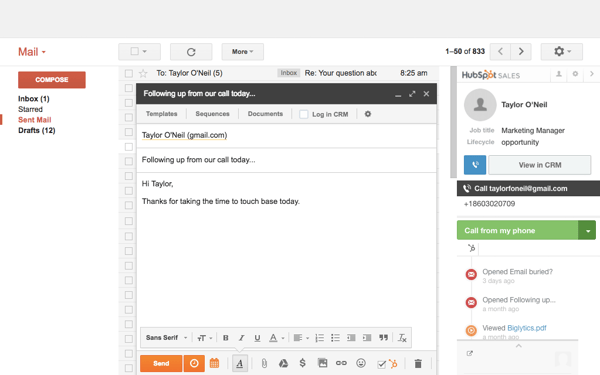 Salesforce has no inbuilt email tool but allows you to integrate with popular email platforms like Gmail and Outlook. Salesforce Inbox and Salesforce Email Composer allow you to email your contacts from the tool and track the full email trail in your deal timeline. It also offers email templates and reps can create their own templates as well.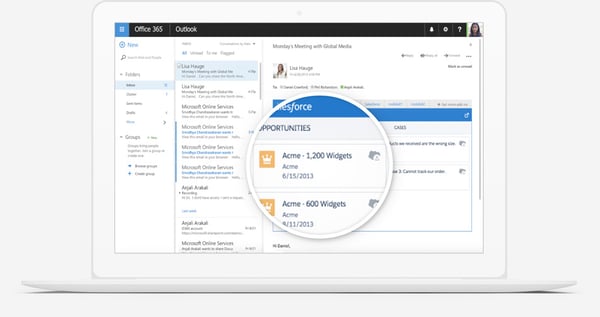 Are the Integration Capabilities Efficient?

HubSpot has its own free CRM system and an all-in-one Marketing Automation tool, giving you a complete package for your business. It also offers excellent integration with InfusionSoft, Salesforce, Pipedrive, Zoho, Insightly and many other platforms.
Sales Force, as we all know, has its own remarkable CRM and Pardot marketing automation tool. Sales Force Automation integrates easily with Salesforce and other major CRMs. It integrates well with email tools like Gmail and Outlook as well.
Okay, So What About the Pricing?

Both HubSpot Sales and Sales Force Automation have free trial versions! Hubspot's paid version starts at $50 per month per user and the paid version of Sales Force Automation starts at $25 per month per user, billed monthly.
I hope you got a clear idea about both the tools with this in-depth HubSpot Sales vs. Sales Force Automation comparison. You can use this information and match the features provided by the platforms with your business needs, and select the one that suits your business the best.
Need help to choose the right sales automation tool for your business? Connect with the Sales Experts at Prodigitas! We're HubSpot agency partners. You can also request a HubSpot Sales Pro demo!
Prodigitas equips smart marketers and business leaders with world-class & enterprise-grade marketing and sales automation technology, strategy and services to generate demand, and manage growth.