46% of event marketers claimed that curating content and building their event agenda are the most time consuming aspects of event planning. (Bizzabo, 2016)
Ever wondered why so much emphasis on content? Yes, Content is King but that's not all!
As per HubSpot, an alarming majority of event attendees are being left disappointed with the events they are invited to. It seems that many event organisers don't take into account who would actually benefit from attending their event (47% of event marketers do not have a well-defined buyer persona for each event), or what the goals are of those people, before wasting all their resources on non targeted marketing. As a result, 51% of event managers have not been able to increase their attendance numbers.
It is essential to communicate clearly about the event objectives and its valuable takeaways across all platforms of event promotion.Irrelevant content and messaging will result in inappropriate audiences which can can be the biggest turn off for a busy marketer like you.
Tailor your event's landing page, social media posts, paid ads' content for the kind of event attendees you expect. Spend time defining and understanding your buyer persona, their needs and expectations and produce content that addresses those.
Let's take a look at how to create effective content to ensure your next event is sold-out?

Planning & Ideating Content:
When you begin planning the content to promote your event, you need to get inside the mind of your event attendee a.k.a buyer persona. Know Why are buyer personas are so important?
What are their key challenges? What do they want to learn more about, and how do they like to consume content? Why would they be interested in your event? (If you haven't created your buyer persona yet, read this blog to create your perfect buyer persona.) Once you've answered those questions, you can begin to sit down and create your content for your next event.
Crafting Buyer-Persona Focused Content:
When creating and publishing stories about your event, always keep your event attendee in mind! Avoid the cookie cutter approach in your content and rather focus on creating a tailored content in the form of blogs,press releases, emails, landing pages, social media posts etc. for the target audience. Utilize features like Smart Content for your website and landing pages to display personalised messaging depending on the buyer persona type. When you have first time visitors to your website, they view what's called "default" content: a statement that could apply to any visitors viewing your events landing page on the website. Once they become recognized in your marketing automation tool as a contact, they will see the content which is tailor-made as per the buyer persona and the event. Remember to avoid spammy or flowery language.
Ensure to keep in mind the below 7 points when crafting content for your next event:
1. Make it specific and relevant to your target audience


2. Clearly define who your target audience a.k.a event attendee is and their key takeaways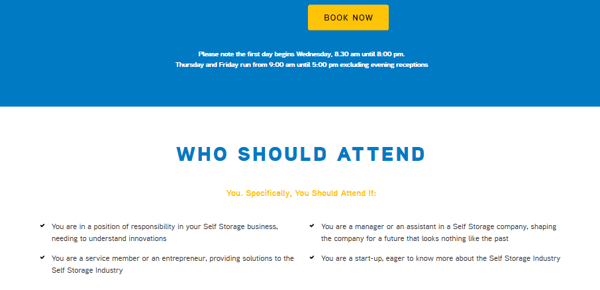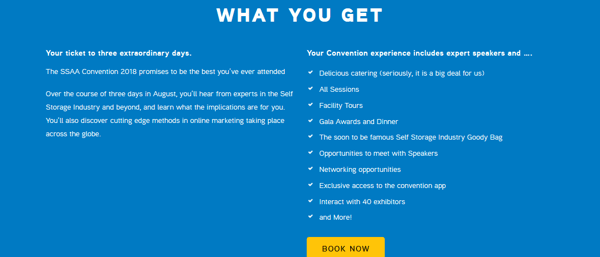 3. Generate a sense of excitement for the event by adding relevant videos, images, etc. on what to expect from the event.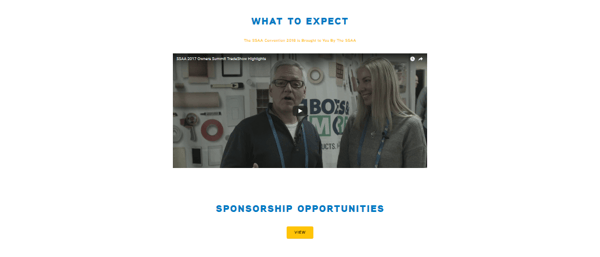 4. Specify about speakers, sponsors, and testimonials.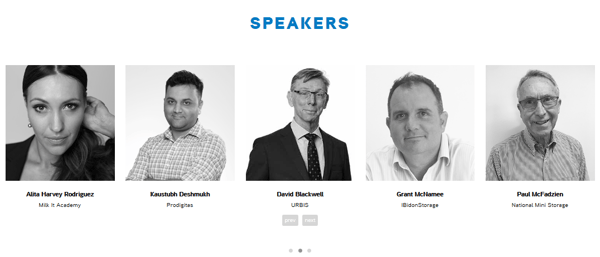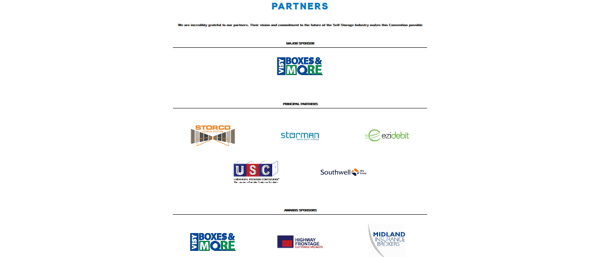 5. Talk about the fun part- freebies, awards, dinner night for the attendees.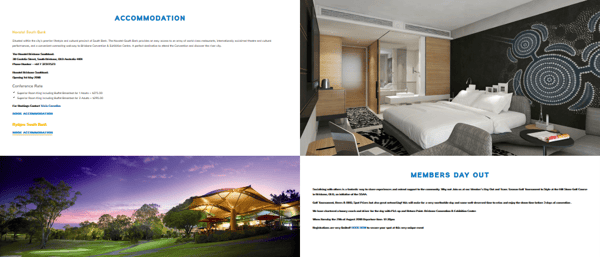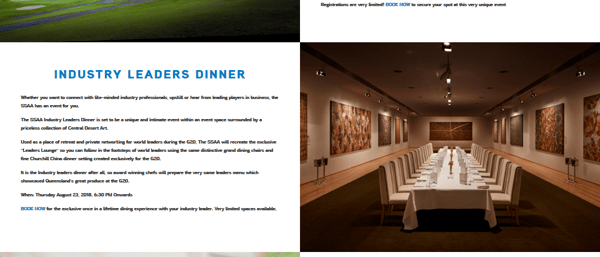 6. Create a sense of urgency for event registration with added benefits like early bird pricing, limited registrations and discounts.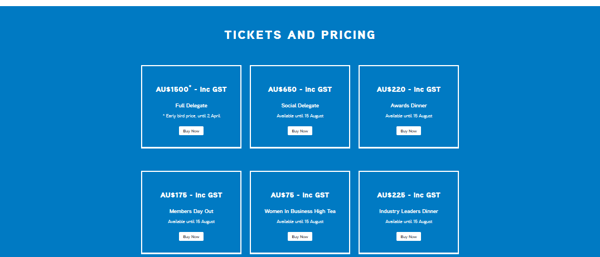 7. Mention date, time, venue and contact details clearly.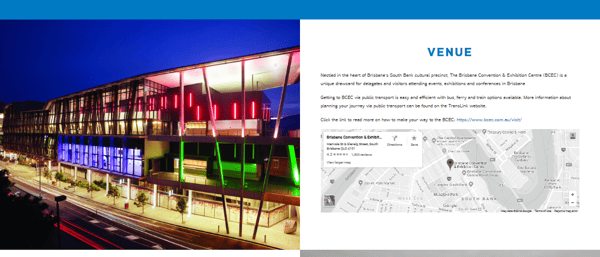 56% of marketers claim personalised content drives higher engagement. (Contently, 2016)
Promoting Your Event's Content:
Don't relax after crafting the content, the real battle begins now! Once you've created remarkable pieces of content, you have to ensure to promote it across various platforms in the relevant formats. Put in a equal amount of efforts and enthusiasm in promoting your content, like you did for creating it.
You can adopt the following channels for promoting your content:
Emailers- As event marketing continues to thrive as a critical channel for engaging with prospect event attendees, customers and partners in meaningful ways,marketers are laboriously planning and crafting attractive emails for the purpose of invites and announcements.With a wide array of marketing automation platforms available, marketers can now design, segment and optimize event email marketing campaigns like never before! Busy marketers can avail benefits of of choosing from a wide range of ready-to-use email templates, customise them as per the target audience and send out automated emails as per pre-determined schedules. The great thing about this tool is you can also segment your audience as per the event type and send personalised yet automated emails to only the chosen target list of prospects/customers. Send reminders using email sequences i.e if A does not respond within "x" days, send reminder and so on.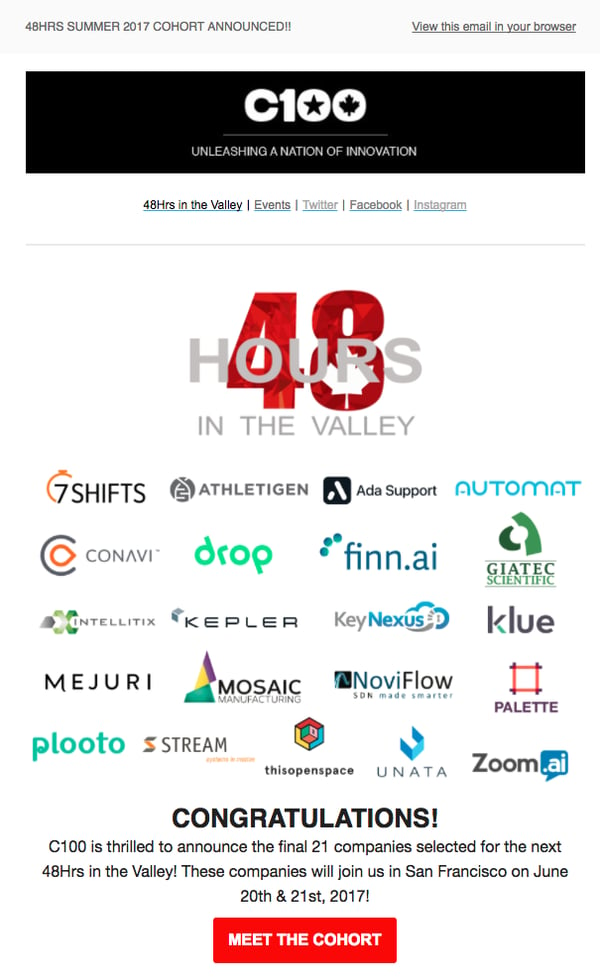 Press Releases- A press release announcing your next event and what your attendees will gain from it is a fantastic idea. You must announce who your speakers are and mention the USP of the event. It must include visually stunning elements and details of time, venue and dates.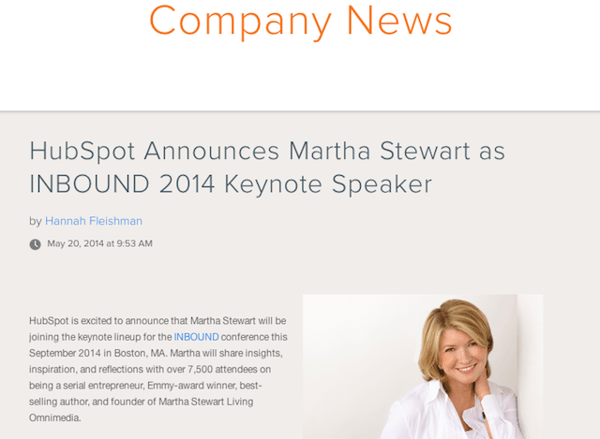 Social Media Posts- Social media is one of the most sought after online marketing technique adopted by smart marketers for creating the "buzz" in order to drive event registrations. You can create multiple social media posts about your event, allowing tweaks in the content as suitable for each social media handle, using a great marketing automation tool. Monitor which hashtags or posts receive maximum clicks and which is driving traffic to your event landing pages.Relationships with your attendees are important, as events shared by someone AFTER they have confirmed their attendance are 20% more effective than shares before.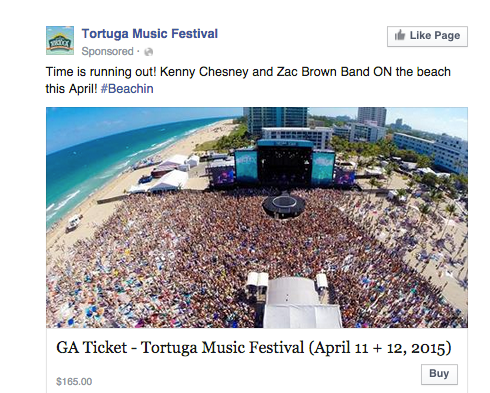 Paid Campaigns- Smart marketers are adopting innovative attention-grabbing tactics by harnessing the power of paid ads in order to attract the relevant target audience for driving event registrations.Using a great marketing automation tool will enable you to integrate your Facebook, Instagram, Google AdWords account to enable quick ad creation with customised spend options and timelines for each account. Create, post, manage, and of course monitor the paid ads(clicks, views and conversions), all at one place with just a few clicks.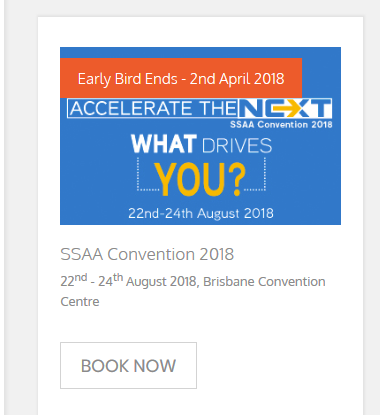 Influencers- Smart event marketers don't shy away from reaching out to influential people in relevant industries to get the event in front of the right people. You need to craft a really compelling outreach email -- or tweet/InMail and let them know how important they are for the industry and to your event ;) A little flattery goes a long way! Offer VIP passes, speaking slots and other exclusive benefits to them and request them to put social media posts and blogs about your event.

Learn more about the impact of events and why event marketing is important here
Optimizing Your Event Signup Page:
Now, you've curated the content and promoted it across relevant platforms; great job done! Now, the last bit is having a great landing page for all your event traffic. Having a great optimized landing page is a critical ingredient for event registrations
Busy marketers are now meticulously crafting a well-designed, SEO-optimised landing page through marketing automation tools. You can choose from a vast number of ready-made landing page templates and personalise them as per the event type and target audience. The landing page should effectively convey to the audience exactly why they should attend the event, what are their key takeaways in terms of value, learning, certifications etc.
Keep in mind the below points when designing a landing page for your next event:
Talk about the USP(unique value proposition) of this event

Add stunning images and videos wherever possible

List out your sponsors, if any and testimonials of last year attendees/speakers

Mention date, venue, and details of the event

Enable online registrations and social sharing options

Add multiple CTA's across the page

Ensure to redirect to a Thank You Page when registration is complete and also pre-set event reminders

Make the page mobile optimized
Here's what Stefanie Grieser, Inbound Marketing Strategist, has to say-
Really, event marketing is an extension of your content marketing. That's the backbone to a really successful event. You can have all the bells and whistles, and events oftentimes get overshadowed by all these bells and whistles and great AV and balloons and swag. But really the backbone of a great event is an audience, the people there. That makes an event: a community and great content, valuable content that people can learn from."
We understand that having a stunted turnout in the event is nightmarish for event marketers. However, implementing the above suggested techniques require a certain level of expertise and dedicated time & efforts. For a small and mid sized business marketer, having a bandwidth of trained online marketing experts may prove to be expensive and doing all the marketing activities as a one-man show maybe a bit overwhelming!
Need help in executing any aspect of your event in order to maximize event registrations? Talk to an event marketing specialist at Prodigitas. Prodigitas enables event managers to efficiently launch, manage and measure their digital marketing engagements to ensure sold-out events!