Businesses nowadays, both big and small are continuously challenged to make the most of their investments. Inbound marketing, being tremendously powerful, lets you get more with less and faster than before. The biggest challenge is implementing inbound and getting a powerful start. It requires great commitment and time. Most importantly, it requires one to have a combination of several different skills and talents.
From planning and research to analysis and reports, there's a lot to do. Companies are realizing that hiring a HubSpot partner agency to assist you and execute the process is the easiest and cost-effective way towards fast and efficient inbound success.
If you're still skeptical about it, learn the top 5 benefits of working with a HubSpot agency partner here. While taking the decision of hiring an agency is easy, the real difficulty lies in choosing the right HubSpot partner agency. Wondering how to select the right HubSpot agency partner? Taking into consideration the fact that every organization has different ways and needs, I've listed down 5 criteria to check before hiring the right inbound marketing agency.
1. Their Inbound and HubSpot Expertise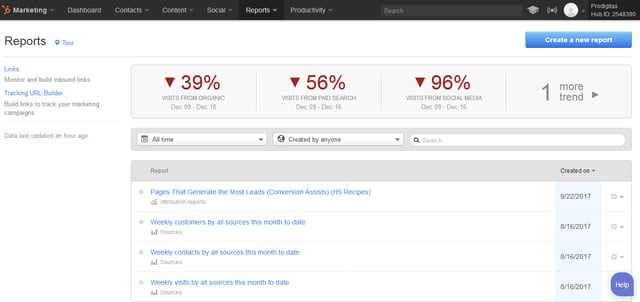 The first thing you need to check about an agency is whether or not have they implemented an inbound strategy for themselves. Check for HubSpot certifications and their collective inbound and HubSpot experience. Ask questions to know whether they are well-versed with all inbound marketing terms and methodologies. Check the blog section on their website and examine the consistency of blog posts.
2. Their Capabilities
Next, you need to check all the capabilities that you expect your inbound marketers to have in order to accomplish your plans. You are hiring an agency because they claim to have the expertise and capabilities that you don't have. You should be comfortable interrogating them about the inbound methodologies that they need to perform on your behalf, which include:
Planning & research, persona development
SEO analysis & execution
Content planning & creation, including video
Website design and development
Social media planning, execution, & analysis
Sales & marketing alignment, including lead scoring and sales funnel management
Sales engagement & inbound sales training
3. Their Well-established Business Processes
Agencies provide services and they need to deliver good results in less time. Good agencies always find time to hone themselves in order to improve their speed and efficiency. Don't shy away to ask questions about their business processes and the support they provide. They should be able to create and execute an inbound strategy that is unique, catered to your needs and requirements. For this, they need to have a well-defined process for how they assess, design and implement an inbound marketing plan.
4. Their History and Relevant Success
You can gauge the abilities of an agency from its history and success. Case-studies are the best places to find this out. They tell you whether or not the agency you're hiring has worked in an industry that is similar to yours. Case studies show the brands that they've worked with and provide quantitative measures of success. Case studies will also help you to decide if you'll be comfortable working with the agency or not, as they give you insights into how well the agency understands and owns their client's goals and challenges.
5. The Team You'll Be Working With
The final criterion is to examine the team you'll be actually working with. Most of the times, the business development people in an agency approach new business first. Then they hand over the clients to the team that would actually work on it and they move on to the next client. So always insist on meeting the team that would work with you. You can also schedule an interview like you would do while hiring an employee to know about the skills and experiences of the people in the team.
Fortunately, we're in the best time ever, and there are loads of choices available in the market for you. So don't just settle for anyone who's ready to help you. Be wise and use the points mentioned above to choose a HubSpot agency partner who's not just good, but also right for your business! :)
Need help for a powerful start to your inbound marketing? Progitas is here to help you. We are the first HubSpot Certified Agency Partner in the Mumbai and Pune region, in India.
Connect with us to schedule a free HubSpot demo!