Marketers today do the smart marketing. And marketing automation platform is what makes your marketing smarter. Today, marketing automation systems are the most important things that most marketers have already adopted or are considering to adopt.

So, if you're one of those who need a marketing automation platform and thinking how to compare different Marketing Automation vendors, then here we have a comprehensive list of things that'll help you with it.
1. Lead Driving Capabilities
If you have consistent, high-quality content on your website, blog or social media, then you'll attract visitors at the right time. A marketing automation system helps you to turn those visitors into leads by asking them their contact details in exchange for a valuable piece of content they need.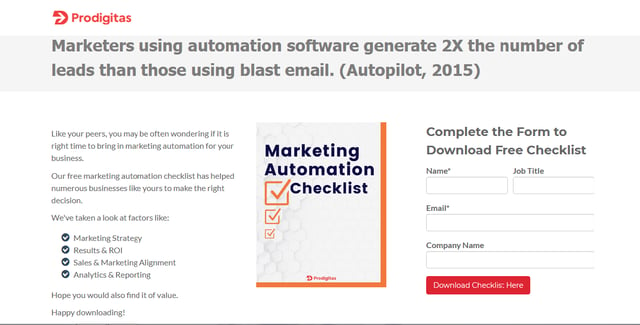 An marketing automation platform vendor needs to help you build stand alone landing pages without the distraction of site menu, also forms that are integrated with your website to improve its reputation with the search engine.
2. Contact Data Management
The contact data that is collected through landing pages and forms needs to be used in marketing and sales campaigns to take relevant, personalized actions. You need to ask the marketing automation system vendor, the questions like how much data you can collect, can it be segmented, can automated actions be taken, is it easy to use the data, and how does it integrate with your current CRM.
Ideally, using the data should be easy to view and use. Unlimited form fields and populating any number of segmented lists should be possible. It should be easy for you to download the data for your sales team to follow-up through your CRM system.
3. Detailed Contact Insights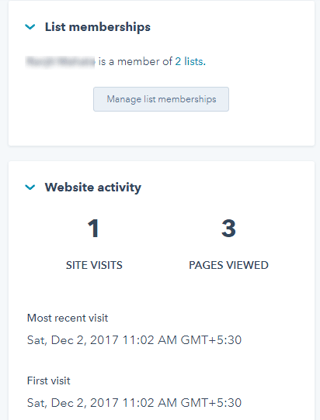 The packages of marketing automation platforms can differ but there are certain things that you need to check for. Check if you can track – all the page views by different visitors, the engagement of each visitor and score it based on a different criterion, the increase or decrease in the engagement. You should also be able to see which specific contacts are on your website at any given time, track the behavior and take actions based on their behavior.
4. Conversation Personalization
Once you have the contact data management comparison done, you need to see what you can do with that information. Ask your vendor if you can - send different personalized messages to different lists, create personalized journeys for individuals, send automated follow-up emails, treat known contacts differently, trigger a sales call rather than an email, and even stop the journey according to the user actions.
5. Marketing & Sales Triggers
The packages that you receive for any marketing automation system are mostly time based. So you need to ask your vendor whether they can trigger different emails, sales tasks and break them based on different factors like - Time lapsed, emails opened, blogs read, links clicked, demographic data, location, web page visited, level of engagement, level of inactivity, etc.
6. User Friendliness
An marketing automation platform needs to be easy to use and intuitive for your marketing team that's going to use it. You shouldn't need a web developer or designer to use the tool. However, it does require you to have marketing expertise. You can ask if they have good contacts with marketing agencies that can help you run your campaigns efficiently.
7. Integration Capabilities
If you're looking for a marketing automation system because you need to upgrade your digital presence, then its integration capabilities will play a crucial role in running your campaigns. You need an marketing automation platform that offers website, blogging, CRM, analytics, along with marketing automation all in one box.
8. Technical Support
When you're contemplating marketing automation platforms, compare their locations and technical support facilities. Choose one that is closest; see if you can actually speak with a real person, and if they operate in the same business hours as yours. Location of server can play a vital role in the loading of your web pages and directly affect your search engine rankings.
9. Scope of Customization
Next up, if you don't think all your needs are met by a certain package, try to negotiate a deal and see if they can add on some of the facilities and make enhancements in the package.
10. Competitive Pricing
Not all vendors charge on the same basis, so you need to look out for the hidden prices that may come one after you make the buy. On-boarding costs, training costs, a limited number of users, or limited time period, etc are some of the things that you need to ask about to your shortlisted vendors. The best way to compare pricing is to make a 3-year cost estimate including all the costs and then zero in on the most appropriate one.
Marketing Automation, in today's age, is one of the most commercially important techniques for digital marketers. I hope the pointers above will help you gear up for the adoption of your first marketing automation tool. And read this if you need quick steps to go about the process of choosing the right marketing automation tool for your business. Happy marketing to you! :)