If you have been reading our blogs, you would be aware of the perks of adopting the inbound methodology. Gradually, marketing ninjas around the world are implementing inbound methodology to enhance business growth and drive revenues. But, for newbies to understand and implement inbound strategy to see desirable results by managing and prioritizing each aspect of inbound marketing requires a certain level of expertise and dedicated time and efforts. You either need to train and create an expert team of inbound marketers or hire an external agency.
Wouldn't it be great if someone is taking care of the entire gamut of inbound marketing for you and you reap the benefits of qualified leads and revenue?
The HubSpot Software: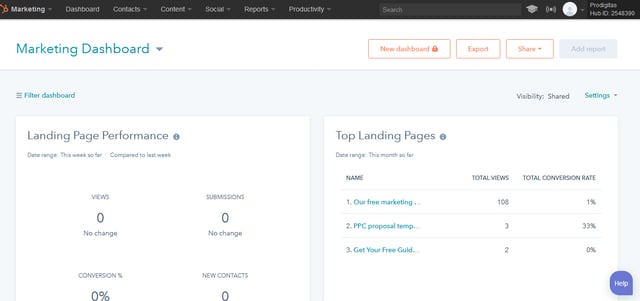 The HubSpot software has not only changed the way marketers and consumers connect but have also created a unique marketing methodology wherein consumers reach out to you themselves. This methodology removes guesswork and allows you to focus on the actual task of generating content ideas, lead generation strategies and creating editorial calendar etc. But, like any other software, HubSpot also requires assistance by trained experts to fully leverage its features to create stunning websites & landing pages, unique content, social media management and data analytics.
HubSpot Partners:
By hiring an partner agency, who has a team of certified experts will result in the guaranteed success of the inbound methodology . HubSpot has built a list of certified partners who are resellers of their marketing software. HubSpot partners, with their expertise in inbound marketing, not only offer assistance with the software but also act as the guiding force for your marketing and content strategy. So, you will always have someone to rely on, for all your needs!
How can a HubSpot partner help you achieve your business goals?
HubSpot partners provide unique solutions to their clients which are created through the HubSpot software. Each solution is customized as per the requirement of individual clients to help them achieve desirable results.
HubSpot offers:
Search Engine Optimization

Content creation

Social Media Management

Lead Generation

Contact Management

Email Marketing

Marketing Automation

Marketing Analytics and much more!
To best utilize these tools, HubSpot partners offer a variety of the following services:
Branding

Digital Onboarding

Website Redesign

Inbound Marketing

Sales Enablement

Lead Management

Tech Support

Social Media

Email Marketing

Revenue Growth

HubSpot Marketing Services

Content Creation

Market Analysis
Benefits of HubSpot Partnership:
Expertise in Inbound Methodology- Partnering with certified HubSpot experts will allow you to understand and implement the inbound marketing strategy with ease.
Assistance in making and implementing strategy- Experts from a HubSpot Partner agency will guide you to develop and implement a successful Inbound strategy , providing assistance to you at each step.
Seamless execution of various aspects of inbound methodology- Hubspot partner agencies will manage all the inbound processes on your behalf to achieve desirable business objectives .
Improved visibility and awareness- Trust the experts at the HubSpot partner agency to help you with improved visibility on search engine results and rankings through carefully crafted digital strategies
Attractive designs- Collaborating with a HubSpot partner will not only help you with marketing & content strategy but also provide you with expert advice on stunning designs-website redesign, landing pages, ebooks.. They will have you all covered!
Detailed analysis and reporting- HubSpot partnership will allow you to successfully implement inbound strategy through in-depth data tracking and analysis and finally reporting.
Now that you know how beneficial working with one is, here's how you can select the right HubSpot agency partner for your business.
With a certified HubSpot partner like Prodigitas, you will be able to enhance your sales productivity and revenue through detailed data analysis and reporting. Armed with the extraordinary HubSpot software, our team will help you drive your business forward by exploring new channels of lead and revenue generation.
Ready to grow your business by partnering with HubSpot experts at Prodigitas?
Get on a no-obligation call with us!