By now, you're aware of why marketing automation is the next big thing! Smart marketers are deploying marketing automation to work relentlessly towards the unified business goals of improved business productivity and revenues. Their efforts are focused to utilize the marketing automation platform to cut through the clutter in order to attract and engage their buyer personas, automate complex marketing processes & analyze campaign performance to take informed decisions.

In our earlier blogs, we have discussed about Hubspot vs Pardot , Hubspot vs Marketo and Hubspot vs InfusionSoft. Let's take a closer look and analyze HubSpot vs Eloqua:
HubSpot is a powerful and easy-to-use marketing automation tool for small businesses but ideal for all business types, focusing on improving business productivity and revenues. On the other hand, Eloqua is the best SAAS based marketing automation tool from the Oracle cloud, ideal for large enterprises. It requires expert technical resources to implement and execute the marketing automation program. However, both the marketing automation platforms offer a user-friendly interface with simple drag and drop features.
Difference Between HubSpot and Eloqua Marketing Automation Softwares
Integration Capabilities:
HubSpot offers excellent CRM integration capabilities with HubSpot CRM, InfusionSoft, Salesforce, Pipedrive, Zoho, Insightly and many more. It offers seamless integration with Analytics, Adwords and other sales and marketing tools. Also, it supports android and iOS platforms. You can also integrate all your social media channels to it & automate postings & monitoring.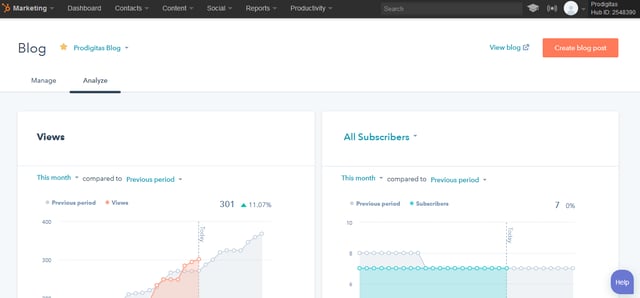 Eloqua offers easy integration capabilities with Oracle products and platforms but with other platforms it's a little complicated and not easy to integrate. It supports only mobile websites.

Campaign Management:
HubSpot is a great contact and lead management software and provides the best content marketing tools. It offers excellent blogging and content management features like strategy & lead flows. It scores brownie points for easy to use & effective features like workflows, drip marketing campaigns, lead nurturing, lead scoring & more.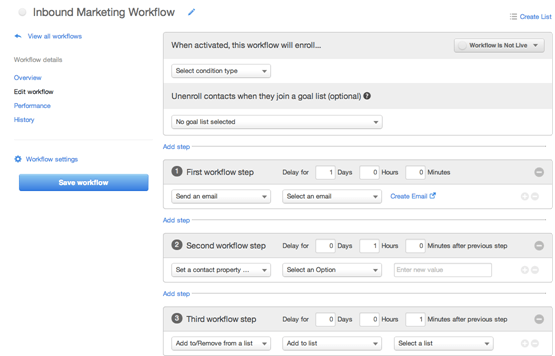 Eloqua on the other hand, is a great lead management software that offers great email marketing features like customizable email templates. And pre-designed landing pages. It has a Hypersite feature, that enables the marketers to display personalized greetings based on the prospect.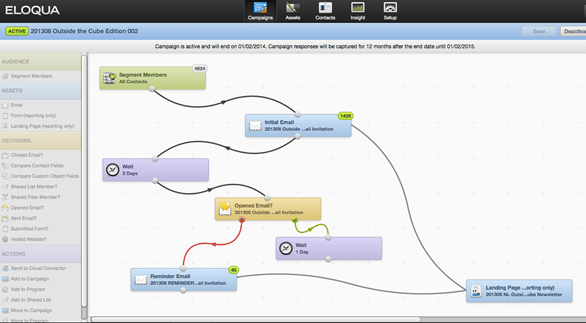 Contact Management:
HubSpot's contact management software offers an exhaustive insight about the customers and prospects, all in one place. All interactions - chat, call, email etc are noted for effective follow ups and lead conversions. You get to know which pages were viewed by your prospect, thus, allowing you to take necessary action.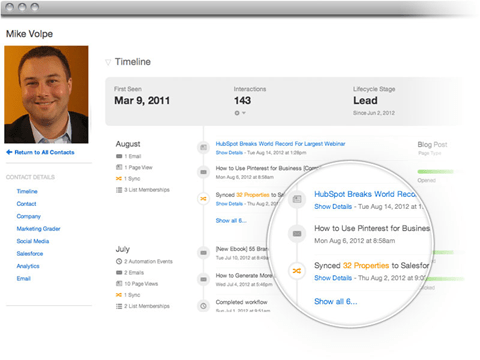 Eloqua doesn't offer a very visually appealing and detailed approach for contact management, thus lacking insights on prospect to customer conversion. They don't incorporate key aspects of the contacts like social media interactions in the contact records.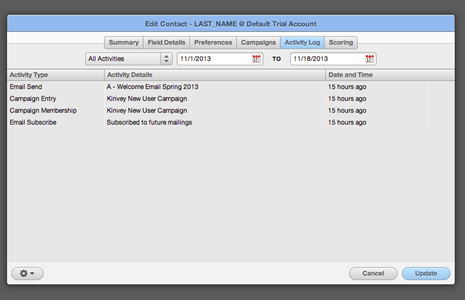 Analytics & Reporting:
HubSpot offers excellent built-in reporting features that help you track and analyze your marketing campaigns in real time. It includes features like sources, page analytics, landing pages, contacts, attribution reporting etc. But features like revenue are available in advanced enterprise versions only.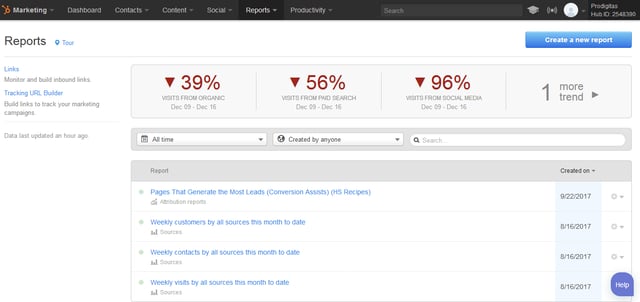 Eloqua offers customizable reporting and analysis tools for campaign analysis and reporting purposes but requires high level technical expertise to understand and use them.
Pricing:
The basic version for HubSpot is FREE! HubSpot's paid versions start at $50.
Eloqua is one of the most expensive marketing automation providers available. Pricing starts at $2000. It is expensive for small and mid sized companies with budget limitations.
So that's it about the Hubspot versus Eloqua marketing auomation comparison. Choosing the right Marketing Automation can be nerve-racking if you're unclear of your marketing strategy and business objectives. Take into consideration various factors like your business type, target audience, budget allocated, CRM integration, functionality, reporting etc. It will help your business reach the desired goals through focused and sustainable efforts. Take a look at the top 10 marketing automation tools here!
Need help to decide which marketing automation - HubSpot vs Eloqua is ideal for your business? Talk To Our Marketing Automation Expert for a discussion on the best marketing automation tool for your business!