Planning and executing inbound marketing campaigns is a bit trickier than the traditional marketing campaigns, wherein all you had to do was gather a meeting, let your team brainstorm ideas and concepts, and finally, select one that's most feasible and agreed upon by everyone. The products/services and the ways to sell them was the focus before. But now, in an inbound approach, your first and foremost focus is to understand and meet your prospects' needs through relevant content and conversations.
So if you're a modern marketer looking for a quick guide to launch your first inbound marketing campaign, here is a compilation of 10 steps that will sail you safely through the process.

1. Identify and Target Your Buyer Personas

With the changing buying behaviors, we need to now provide the right information/aid to the right people at the right time. So identifying your target audiences and creating buyer personas is paramount to the success of your inbound marketing campaigns.
Having your personas clearly defined helps you to tailor conversations and create highly focused campaigns across all channels. Demographics, business graphics, behavior, preferences, expectations, goals, and objectives are some of the points that you should mention in your document.
2. Set SMART Goals

SMART is an acronym that means – Specific, Measurable, Attainable, Relevant, and Timely. Setting up smart goals and clear campaign objectives will help you measure your results and performances. Don't forget to mention definite numbers that are realistic and attainable. Moreover, having a clear set of goals will let you have a proper purpose to focus on.
3. Conduct a Thorough Keyword Research

61% of marketers say improving SEO and growing their organic presence is their top inbound marketing priority. (HubSpot, 2017)
As we all know most people now, start their buying process with the search engine. They try to gather as much information as they can and educate themselves so as to make an informed purchase decision. Furthermore, you need the same terminology that your personas use to connect with them and educate them about your products/services. So make sure that you conduct a thorough keyword research using a proper keyword research tool and optimize your content to be found by the right audience.
4. Consistent Blogging
53% of marketers say blog content creation is their top inbound marketing priority. (HubSpot, 2017)
Blogging consistently about your industry and your products/services to educate your clients about different concepts and topics related to that is the base of your inbound marketing campaign. This is where your keywords and offers can be placed. Educative blog posts with relevant keywords help you rank and get found by your prospects and the relevant offers in your blogs help you provide them with the next steps that they need to take. Make sure you don't stuff them in though!
5. Create Relevant CTAs, Offers and Landing Pages

Creating compelling marketing offers that address your persona's requirements and provide them with exactly what they need should be your next step. This could be an eBook, an in-depth paper, a webinar, or a podcast depending on your campaign objectives.
Create attractive CTAs and landing pages that support the offer and your campaign message. Also, for best results, make sure to keep your messaging tight and close in all of these – CTAs, landing pages, offers, and thank you pages. Constant analysis of your CTAs and landing pages will help you perform better!
6. Set Up Your Email Automation

Now that your prospects have found your campaign and downloaded the offer, you'll need to address their next requirements or answer the next set of questions that they may have. You can do this by nurturing them with drip emails and help them get further in the buying cycle.
You can leverage marketing automation to offer them content similar to the one that they've already consumed in the form of a series of emails that run from the top of the funnel to the bottom.
7. Send Out Targeted Emails
The ability to segment email lists and individualize email campaign messaging are the most effective personalization tactics for 51% and 50% of marketing influencers respectively. (Ascend2, 2016)
Next, you need to segment and set up the list of qualified leads based on any criteria that are relevant to your business. And send them an email with your offer including a gist of what they'll receive. Specify why they need to download the e-book or whatever the offer is with a CTA that'll take them to the landing page where they can fill in the form and download the offer.
8. Promote Content on Social Media

Social media channels are the best to share and promote your content and offers. People spend most of their time there, search and consume content that interests them. You can also get insights as to when your personas are the most active and schedule social media posts or blogs that are a part of your inbound campaign for that exact time. This will help you get more engagement from your target audiences.
9. Leverage the Power of Paid Media
Organic traffic is great, but it sure takes time. Blog posts and social media posts help you build authority on the search engine and social media platforms, but it takes place eventually. So there's no harm in considering paid media and leveraging its power to get great results in a shorter period of time. This may include Google Ads, sponsored ads on LinkedIn or running Facebook ad campaigns.
10. Get Insights, Analyze and Reports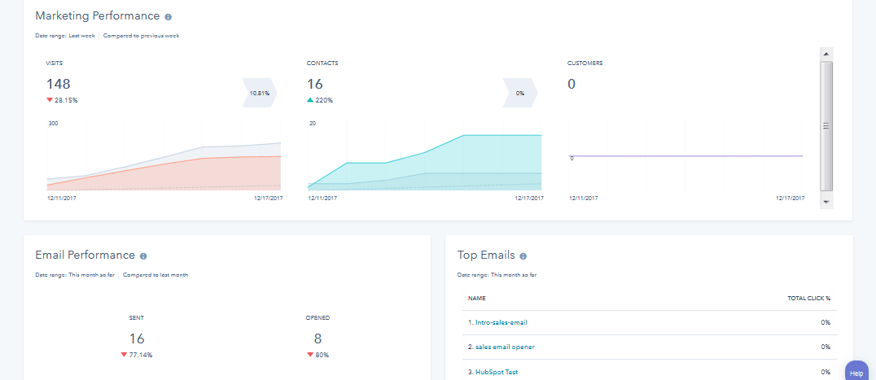 Once you're done with putting all your efforts in and executing the campaign, you need to start getting into the insights, analytics, reports and keeping track of the results. Highlight channels that are performing better, this will help you make necessary changes in the ones that didn't perform well.
Now that you know the steps and the best practices for your first inbound marketing campaign, are you ready to execute one already?
Need aid with the inbound process? Or got questions? Connect with the inbound experts at Prodigitas!
Prodigitas enables modern marketers and business leaders with world-class & enterprise grade marketing software and on-demand technical services to launch, manage and measure their digital marketing engagements.