Implementing a new process or a system is a critical decision, especially for small and medium sized businesses. It involves thorough planning, financial risks, fear of uncertain outcome etc. You're probably thinking what wonders will a CRM system do to your business and revenue, once implemented.
Meanwhile, we suggest you keep a strict watch on the below 7 warnings signs that indicate your business needs a CRM:
Reduced Productivity:

Are you struggling with manual data entry across different spreadsheets and reduced productivity? If you answered YES, you definitely need a CRM system to usher in automated data entries and put all kinds of client interactions at one place for easy access. This will improve your team's overall productivity and conversion rate.
Lack Of Synergy Between Various Teams:

Many a times due to tight schedules and varied functions, your team members lose track of what their peers are doing and how it impacts the end result. There may be a possibility that one team member is already interacting with a prospect, while another team member may not be aware of this and sends an email to them. Implementing a CRM will bring all customer interactions on the single dashboard thus, providing a clear picture of the prospect stage.
Limited Accountability In Team Members:

There may be some occasions where a team member did not remember to follow up with a certain prospect or missed the deadline for sending a certain business document. All this may have happened because nobody was "assigned to" do the particular task. With a CRM system, you have a centralized database where all interactions are entered and also you can see

who's responsible to do what. The objective is not to point fingers at team members who don't complete the tasks but to increase overall efficiency and drive revenues.
Inefficient Data Analysis:

You may think that you know your prospect well, but why aren't they converting to customers? Using a CRM helps you to understand your prospects inside out- their demographics, specific preferences, reading habits, digital presence etc. CRM uses detailed data analysis and reporting metrics to help you gain deeper insight about your customers. It will guide you to create better and more detailed buyer personas.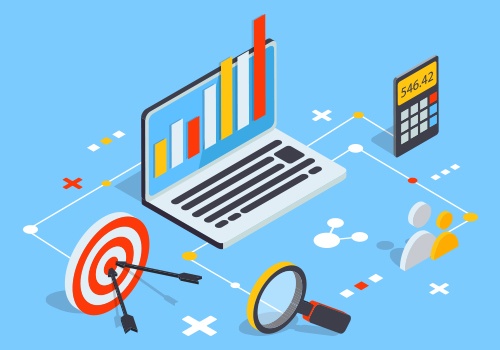 Poor Customer Experiences:

If you are experiencing a rising number of customer complaints or low customer satisfaction, it's time for you to up your customer service! Implementing a CRM will help you understand your customer better- eg. Their preferred mode of communication, their reading habits etc. This will help you tailor your campaigns and content to your target audience.
Missed Customer Follow-ups:

When you're tracking your leads manually, there's a high possibility that you may miss out on sales opportunities and lack a clear strategy to nurture those leads. This happens especially when you see an upward trend in traffic and lead generation. A CRM system when integrated with a marketing automation solution, will notify your salesperson when it's time for a follow up. Also, since all the lead information and interaction is in one place, there won't be any gap if a certain team member leaves your team and a new member takes charge of that lead. The new sales person can take up from where the earlier team member had last interacted.
Sluggish Business Growth:

If you're struggling with sluggish business growth and ready to take your business to the next level, CRM is your buddy. From managing your leads to offering deep insights about them and tracking and monitoring their digital presence to streamlining work between various teams and improving customer experiences, CRM will help you augment your services and drive revenues.
You might be worried about large investments that are associated with CRM implementation. But, CRM systems come as a software-as-a-service model (SAAS) where you can start small by investing less when your business size is small. As you grow, your CRM system can also grow with you to suit your specific requirements.

Now that you know that your business needs a CRM system, here are 9 must-have features of a CRM system that every business needs. This will help you choose the right CRM for your business.

Want to bid goodbye to manual data entries and follow ups? Connect with us for a free consultation!
We can work with your marketing and sales teams to understand their current processes and workflows, and help bring in efficiencies by evaluating the right technology for your business and implementing the same. We have a team of certified Hubspot partners and are also experienced in using Salesforce and Adobe Business Catalyst CRM, that will help align your sales and marketing teams with the right technology.