A strong content strategy comprises the creation of new content while experimenting with the different types of content. But sometimes you tend to get comfortable with a certain strategy of yours; because you know it works for you. You know that your eBooks do really well in terms of driving traffic and leads, but that doesn't mean you should only create eBooks and cease to create the other types of content.
You need to keep your audience intrigued with innovative offers, topics and formats. But what types of content are most valuable (and not to forget, relevant) to your leads? Here are the 10 types of content that are sure to drive leads and revenue.
1. Ebooks or Guides

An Ebook is an electronic book, usually in the form of a PDF. Unlike whitepapers, ebooks include graphic elements along with the text. This makes them very popular when it comes to making an offer. Ebooks or guides can be used to generate leads, educate customers, thus they help you gain credibility in the industry.
Generally, an eBook contains a cover, title page, and a table of contents followed by the actual content. Creating an effective ebook involves the steps – choosing the right topic, researching, making the outline, writing it, and finally, designing it.

2. Presentations and Templates
Presentations have always been a vital part of any business. You can easily make an offer using a thorough presentation about any applicable topic. Presentations, like blog posts, are a great source for attracting traffic.
Templates are a great form of giveaways. A template can be any form of file or document that a user can fill out and create their original version of it. Anything like a proposal, calendar, worksheet, and other outlines that you use in your business can easily be converted into a template by editing it smartly and making it general.
Here's our template for PPC proposal. Check it out: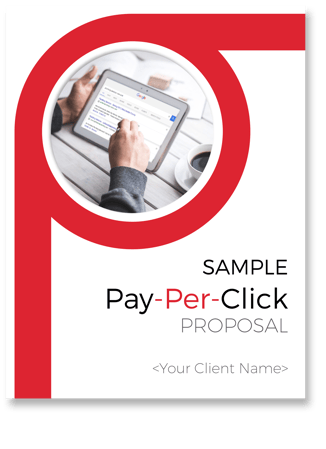 3. Research and Reports
In the field of inbound marketing, where brands are becoming publishers, it's natural that they have heavy research data and original reports that they can release to build authority and gain more of their customers' trust. 96% of B2B buyers want content with more input from industry thought leaders. (Demand Gen Report, 2016)

It is one of the cost-effective ways to make a content offer; only thing is that you need to curate the original data, conduct some research and convert it in the form of sharable or downloadable reports. And you're good to go!
4. Whitepapers
As mentioned earlier, ebooks are design-heavy with a lot of graphic elements. Whitepapers are more academic, information oriented and persuasive documents. Ebooks are informal whereas whitepapers are relatively formal. A whitepaper usually defines a problem and provides a solution. They can be created about almost any industry and for any given topic.
5. Kits
Kits are great for repurposing existing content. You may provide presentations, research reports, media, or any piece of content about your company in exchange of contact information. A kit is a type of content that is obtained after putting different pieces of content together into one offer. Marketing tool kits and media kits are examples of kits.
6. Live Webinars
A webinar is a seminar that is broadcasted online. Being a marketer, there must be some topics in your field that you've mastered. If you think you can actually spend hours teaching someone about it, why not host a webinar? A successful webinar, of course, needs a lot of time and efforts, but with strategic planning, it can be a great way to drive leads for your business.
7. Videos

55% of people consume video content thoroughly. (HubSpot, 2016)
Content in the form of a video is always easy to take in. Also, with videos, you can build more personal relationships with your prospects. This, in turn, helps you push them further down the inbound funnel.
8. Blog Posts
53% of marketers say blog content creation is their top inbound marketing priority. (HubSpot, 2017)
As you can see from the statistics, blogging should be the base of an inbound strategy for any business. Delivering valuable and relevant content through blog posts can help you generate traffic and backlinks in a huge quantity. Prioritizing blogging is also important for revenue generation.
9. Cheat Sheets

According to Hubspot - Cheat sheets are a type of short, concise offer that someone might bookmark for future reference. You can call then mini versions of the ebooks or guides. A cheat sheet should consist of small pointers, terms, or symbols used for a quick reference.
10. Infographics
An infographic is basically a visual representation of information. Infographics are just like research or analyst reports, but more concise and graphical. They are a great way of communicating industry specific data and trends with customers. An infographic can be created using tools, it can be anything that is visual and shareable, like blocks of information, pie-charts, graphs, maps, or any such patterns.
Instead of being a part of the same old content rut, go on, experiment with fresh types of content, put it behind your landing pages and see how they help you drive leads and revenue. New content types will surely help you expand your reach and attract more leads. So what are you waiting for? Break the mold and make a new move already!
☺