Generating leads online has the power to transform your marketing. Using great offers, calls-to-action, landing pages and forms - while promoting them in multi-channel environments - can reduce your cost-per-lead while delivering higher quality prospects to your sales team.
First step towards effective lead generation is to understand the mechanics of high performing lead generation campaigns. So what goes into a best-of-class lead generation engine? Read this to understand the mechanics of lead generation.
The tips in this blog covers all the elements of effective lead generation so that your campaign is fully optimized to help you generate the most leads for your business.
Now then, let's get started:

1. Use the Element of Scarcity
Scarcity has a psychological influence on us, making us want something even more if there isn't enough to go around. Using elements like limited time offer or limited quantity offer makes your offer more unique & exclusive. You can also packages these scarcity tactics with discounting, which is another great value-add, especially for ecommerce businesses.
2. The Bandwagon Effect
One great way to make an offer more valuable is to show that other people are participating in that offer. You can show the proof in numbers to make it appealing. When possible, a great way to indicate how awesome an offer is to mention the number of people who have purchased, downloaded, signed up, or donated.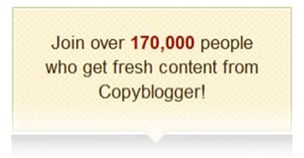 3. Leverage Newsjacking
When something is buzz-worthy, it creates high demand. It is recommended in these situations to align offers with "what's hot." Companies will often leverage newsjacking for this type of technique and it works very well for offers, too. It helps you make the offer more unique and thus more irresistible -- that's the power of leveraging both timing and popularity!

4. Focus on Creating An Amazing Title
Brian Halligan, HubSpot CEO and co-founder, once said that "you can have a great offer with a bad title and no one will download it. But if you have an amazing title, suddenly everyone wants it." Yes - people do judge a book by it's cover. Put effort into creating an amazing title for your offer based on its type such as a whitepaper, ebook, or presentation.

5. Create Offers For Different Buying Stages
Buyers are more likely to do their own research before even engaging with a sales rep & every prospect is at a different stage of exploration. Prospects at the top of the funnel will be more interested in an informational piece like an ebook, whereas someone at the bottom of the funnel might be more interested in a free trial. Some may need more education than others. That's why it's important to develop different offers at different buying cycles.

6. Avoid Corporate Jargons & Phrases
The jargon terms and phrases have been over-used which has rendered them meaningless (you'll find them mostly in the high-tech industry, but everyone is an offender at one point or another). These words are intended to add more emphasis of a particular subject but instead they have lost their value now. You should avoid phrases such as next generation, cutting edge etc.

7. Use High-Value Offer Formats
Not all offers are created equal. Some "formats" of offers perform better than others at converting leads. For this you have to define what's more valuable for your target audience as an offer, say for example a whitepaper or an ebook?
Below are some types of offers, in order of performance, that generate the most amount of leads:
Ebooks or Guides

Templates or Presentations

Research & Reports

Whitepapers

8. Place Your CTA Where the Eye Can See
Calls-to-action do best "above the fold" - the space where your web page is viewable to the user without having to scroll down. According to hubspot heat map analysis, anything "below the fold" will only be viewed by 50% of people who visit your page. Getting user impressions twice on your CTAs can significantly increase your lead count.

9. Clarity Trumps Persuasion
Often times, marketers will put more focus on being clever than clear. Be crystal clear about what offer is in your CTA. And be specific. If you're giving away a free guide, say "Download our FREE guide to X." Be as specific as you can about your CTA so that the prospects can understand and know what to expect from the action they take.

10. Use Contrast to Make CTAs Stand Out
A call-to-action is meant to stand out, so if your CTA blends in too much with your site design, no one will notice it. We suggest using contrasting colors to make the CTA stand out which in turn makes more eyeballs to land on your call-to-action as possible. And more importantly, use design to make it clear that it is a clickable call-to-action.

These are the top 10 tips to generate leads. There are many more that we want to share with you all so stay tuned for more tricks which will help in your effort to improve lead quality and increase revenue.
Good luck with generating high quality leads!
If you would like to discuss more about best practices of lead generation, give us a shout!